On March 2nd, 2012, a Korean website published a short video clip while Kim Soo Hyun, who is currently starring in MBC TV series The Moon Embracing the Sun in the role of Lee Hwon, was practicing the dance move. The video recorded the rehearsal by Kim Soo Hyun and Nine Muses for a special stage at the 2010 SBS Drama Awards.
In the accompaniment of the JYP song of Swing Baby, Kim Soo Hyung and dancers made the extremely dance movements perfectly, showing the superior dancing strength.
After seeing the dancing skill of Kim Soo Hyun, netizens said, "I have long known that Kim Soo Hyun is good at dancing, but never know it's so great," "Act well, dance well, sing well, is there anything he can't do well?" "I want this man," "Kim Soo Hyun who is like a pesticide," and so on.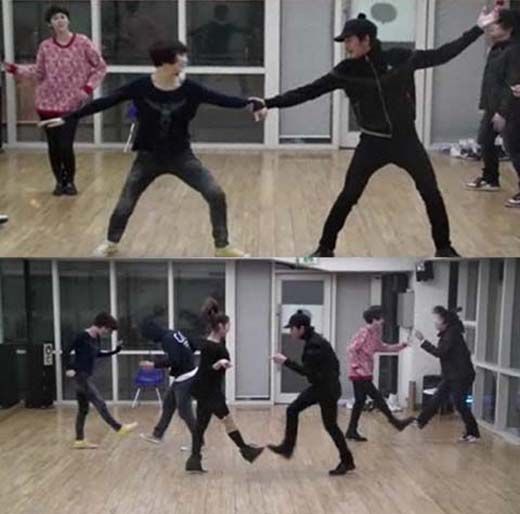 In addition, Kim Soo-hyun also used to star in KBS 2TV drama "Dream High" and a variety of CFs, repeatedly demonstrating his superb dancing skill.
Watch the rehearsal video of Kim Soo Hyun danced with Nine Muses for 2010 SBS Drama Awards:
via MyDaily