The care of the king (Kim Soo Hyun) to Wol (Han Ga In) cannot be hidden.
In the episode 9 of The Moon Embracing the Sun which started to air on 9:50pm of February 1st, 2012, in order to find out under whose instruction Wol came to him, the king Lee Hwon is showing a scary look.
On the day's program, Lee Hwon is showing a very indifferent attitude despite the utmost effort by Wol to explain. The guard of the king, Woon (Song Jae Rim) explains that everything is his fault, wanting to defuse the anger inside the heart of Lee Hwon.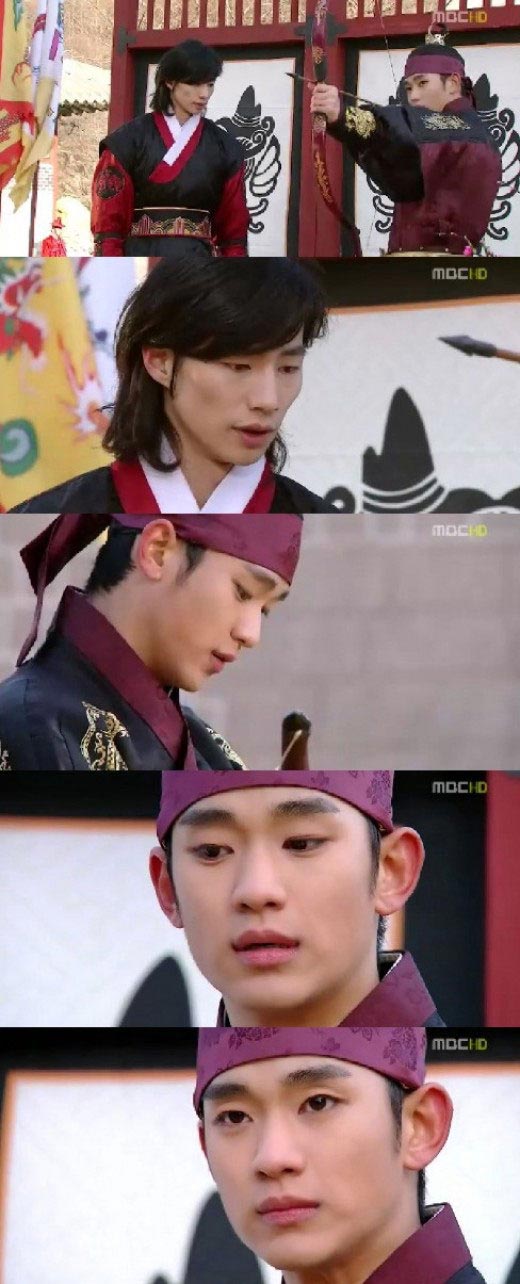 Lee Hwon said, "This doesn't look like your answer at all," then went on to say, "Now there are a lot of dangers, that woman is one of them. I have delusion that she is her. But I guess I cannot stop thinking," showing a great concern for Yeon Woo.
Yeon Woo is punished, and is about to be ironed and branded on her forehead, but at the last moment, the king orders the cancellation of punishment, saving Yeon Woo.
via TVReport