On April 4th, 2012, Kim Soo Hyun along with @Star1 experienced the April snow in Seoul that happens once in 19 years.
On the day, Kim Soo Hyun who recently become the popular superstar came to the foot-walk of Sinsa-dong's street in Seoul to shoot pictorial photos for Super Life @Star1 magazine. Kim Soo Hyun changed as much as 12 set of clothes for the outdoor shooting, showing all his charms.
This was the first time Seoul snowed in April. Looking at snow drifting down, Kim Soo Hyun jokingly said, "Just like cheery blossom floating down from the sky. Already April, spring has yet to arrive, cheery blossom is yet to bloom, so the sky falls down the cheery blossom." During the shooting, Kim Soo Hyun had made the atmosphere on the scene lively with his cheerful side, gaining the praise of 'deservedly Kim Soo Hyun.'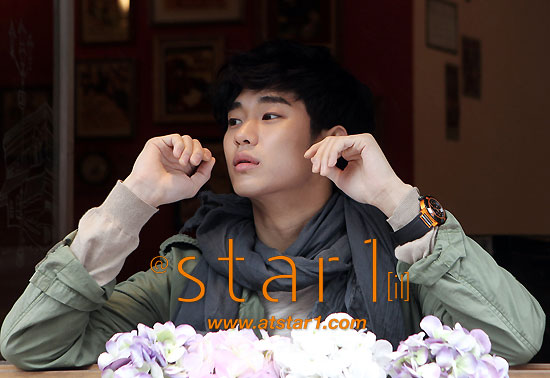 The popularity of Kim Soo Hyun after the popular drama The Moon that Embraces the Sun has soared. The contacts for various CF have been coming continuously. Kim Soo Hyun also personally said that he has not taking a break since December 2011. But once the pictorials shooting began, he did not show the slightest sign of fatigue, devoting wholeheartedly into the shooting of @Star1 professionally.
During the break in postershot, Kim Soo Hyun accepted a brief interview. He said, "Since the filming of The Moon that Embraces the Sun, only I realize that I really lack of energy. But I still have the ambition to have more such crazy experiences."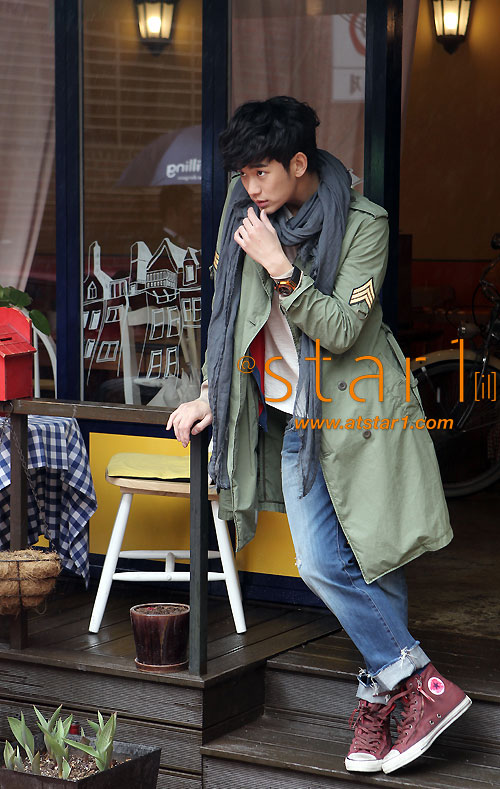 The pictorial posters of Kim Soo Hyun are published in May edition of @Star1 released on April 21st, 2012.