The funny look of actor Kim Soo Hyun wearing a swimsuit while imitating woman in bikini was captured.
Kim Soo-hyun used to star in the MBC daily sitcom Kimchi Cheese Smile in 2007.
Recently Kim Soo Hyun becomes a hot first-line star by starring in MBC Wednesday and Thursday drama The Moon Embracing the Sun, at the same time, the films he previously starred in have attracted everyone's attention. In the said drama, there is scene where Kim Soo Hyun and his friends went to the swimming pool to play. He secretly stared at a woman with great body, and laughed giggly. Kim Soo Hyun who was only 20 years old then still wore the childish look on his face as always. Although he was in the water, thus the full body couldn't be seen, but the body still looked very strong.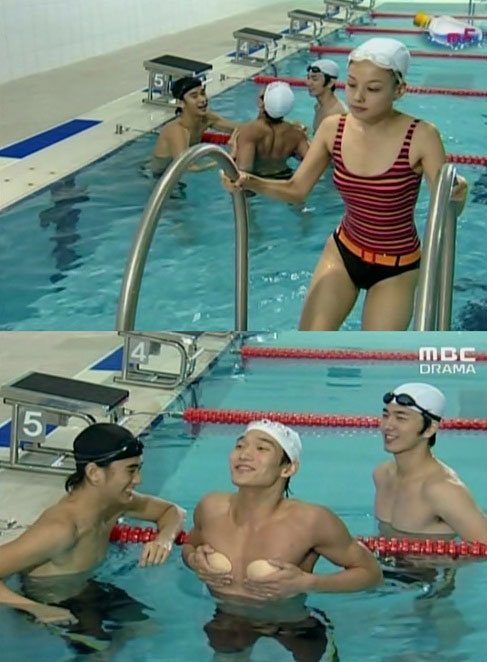 After watching the video, netizens commented, "The funny look is totally different from now," "Don't want to see the bikini of woman, but want to see Kim Soo Hyun's swimsuit" and so on.
On the other hand, The Moon that Embrace the Sun will air its final episode on March 15th, 2012.
via Joongang Daily