Recently on late February 2012, a photo with the title of "Kim Soo Hyun has the whole world" appeared on a Internet message board.
In the published photo, Kim Soo Hyun is seen at the end of a program (Dream High special drama to mark the end of the series) to one hand holding Miss A's Bae Suzy while another hand holding IU.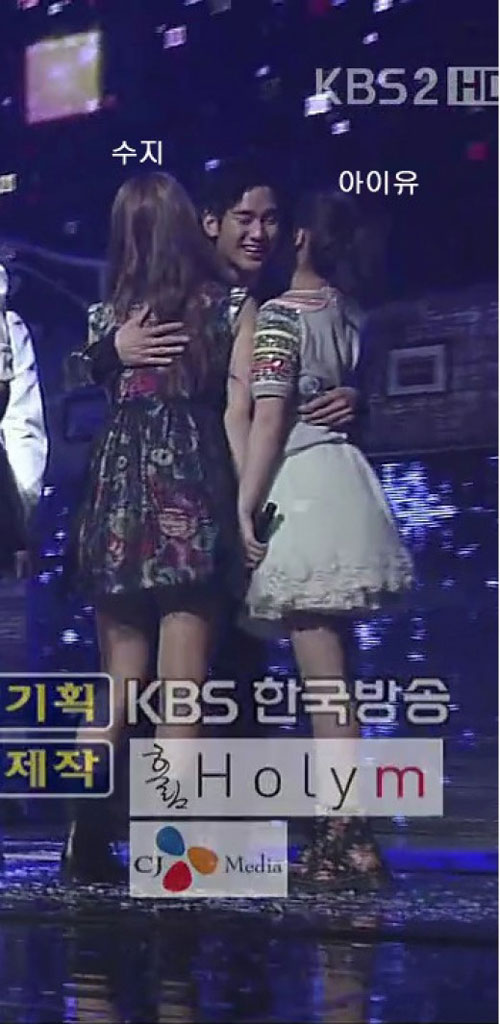 Netizens said, "So envy of Suzy and IU," "Very jealous of Kim Soo Hyun who owns the whole world" and so on.