The short film co-starred by Kim Soo Hyun and Jung So Min, Worst Friend, became a topic.
In early March 2012, a post with the title of "movie Kim Soo Hyun and Jung So Min used to star in" was published on a community forum, together with screenshot photos from the movie.
In the photo, Kim Soo Hyun is different from the capable and short hair Lee Hwon in hit drama The Moon Embracing the Sun. He was having a slightly long hair.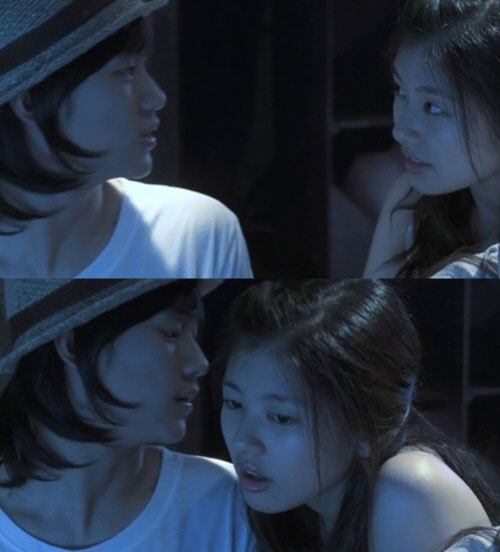 Netizens commented on the photos, "What's movie is this? Very curious, never seen it," "The feeling of movie starring Kim Soo Hyun is totally different," "Long hair or short hair are all handsome" and so on.