"Now is the era of the proliferation of love, the sentence of 'I love you' can casually speak out, true love has disappeared for a long time. I want to show to everybody the true love of current era through A Thousand Days' Promise."
Screenplay writer Kim Su Hyun who completed the script of SBS TV series A Thousand Days' Promise on November 30th, 2011 was interviewed through phone. A Thousand Days' Promise will come to and end on December 20th, 2011, the drama has garnered good ratings score, of course there are many harsh criticism too, Kim Soo Hyun made no secret in her complaint to reporter, "Screenwriter is a suffering job."
She said, "When writing the last episode really felt like carrying an ice pack in the pocket, the feeling is very uncomfortable."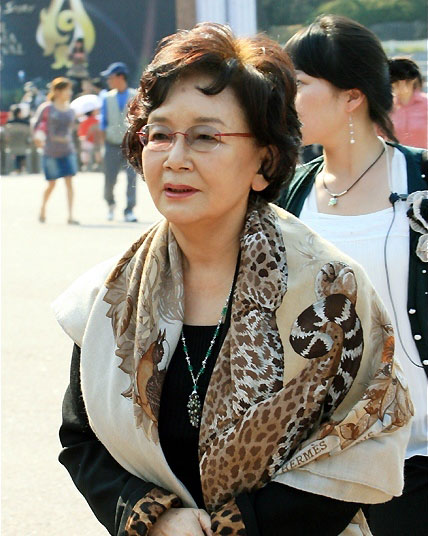 Last year, author Kim touched about homesexuality in the SBS TV series "Life is beautiful," caused an uproar. This time it depicts the love facing death, once again attracting the audience's attention.
"The heroine in the drama is suffering from dementia and that caused a lot of audience to have psychology of fear, but in fact, dementia is not particularly unique material, it's often appeared in the movie, just that TV series and movies are different, the scenes keep recurring, so the audience has a shock. But this is the need of the plot, not to cause anxiety."
"Some people says the story of the drama had been seen in other TV series. I totally disagree with this statement, I know that the there are viewers who can't accept the plot, not a few dropped out in the half way of watching, I can only express helplessness."
To the Ji Hyung character in the drama was once evaluated as indecisive, she said, "I do not agree with this, the love of Ji Hyung and Seo Yeon has a lot of helplessness, facing too many problems, especially objection of parents. When hearing the type of evaluation of 'obviously already engaged to a woman, why in relationship with another woman,' I was very depressed, if according to this view, all the literature has to set on fire to burn. In order not to harm Hyang Ki, Ji Hyung broke up with Seo Yeon, but after knowing the fact about Seo Yeon's illness, he plunged into misery again. He did not know what to do, so at a loss, but the cause cannot be attributed to character of indecision, I think it is human nature."
"This time added a lot of narration, although what I wrote is colloquial, but it's not the language used in daily life. If only depicting things in everyday life, then it's not a drama but documentary, drama is not a realistic works, but a sublimation of daily life, is a literature. Portraying things that are very difficult to happen in daily life is my job."
About the recent criticism for drama series makes up bizarre plot in order to boost ratings and attract viewers, Kim writer said: "This kind of drama will appear in large numbers, the viewers will naturally have resistance, whether it is a writer, or the television channel, should help viewers to establish the correct values. When I just set foot in the industry, most screenplay writers were authors who wrote novels or engaged in literary activities previously, they often will write the script with the mindset of writing novels in the past, sometimes the script worked so hard to write is not accepted, so they will rack the brain to come out with some bizarre plot, this is the reality, in fact, sometimes I feel helpless. "
Kim Soo Hyun used to carry out interaction with viewers through Twitter a while ago, but suddenly stopped it, what's the reason?
"I am a person who always curious on new things, willing to try anything, so I see other people use Twitter I also joined in the trend, in the end found not meaningful." Author Kim said with a smile, "Some people for some personal interests, maliciously taken out of context my article, I am very not happy, so I quited Twitter, but fortunately I have personal home page,I can communicate and the viewers over there."