Actor Kim Soo Hyun in starring in MBC TV Wednesday and Thursday drama series The Moon Embracing the Sun in the role of Lee Hwon. His acting has won critical acclaim, and he is also singing the 6th part of the drama OST, The One and Only You (also translated as Only You One Person).
On March 9th, 2012, his management agency explained about the reason for Kim Soo Hyun to sing the OST for the drama, "In order to thank the viewers who love the drama, Kim Soo Hyun decided to sing the insert song. Hope that everybody can continue to support and pay attention."
The insert song Only You One Person is showing the emotion of Lee Hwon who is played by Kim Soo Hyun to his beloved Yeon Woo (played by Han Ga In) through true love confession dedicated to the woman whom he deeply loved. The interlude song will complete the love of lead male and female characters in The Moon that Embraces the Sun that is full of obstacles. With the modest melody coupled with distinctive bass of Kim Soo Hyun, the song expresses the true love that cannot be forgotten, touching the heart of many fans.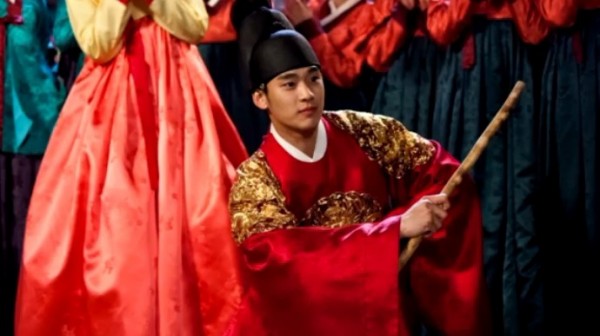 Kim Soo Hyun used to show his singing skill that is on par with professional singer through the insert song of TV series Dream High, Dreaming. This time, through Only You One Person, he shows an even mature singing strength. The song will be released to the public through major music sites on March 13th, 2012.
via TVDaily