Who are the representative rivals in the entertainment industry?
In the KBS "Entertainment Relay" that broadcast live on February 18th, 2012, the representatives of rivalry in the entertainment industry were unveiled.
In the 4th place is the rival between Lee Yoon Seok and Kim Tae Won, while Shin Bong Sun and Kim Shin Young were selected at 3rd position.
What attracted more attention on the day is the 2nd placing rivalry of idol between Kim Soo Hyun who surged in popularity by appearing the MBC's The Moon that Embraces the Sun and flower handsome boy Song Joong Ki.
Finally, the 1st top rivalry in the entertainment industry is between Lee Kyung Kyu and Park Myung Soo.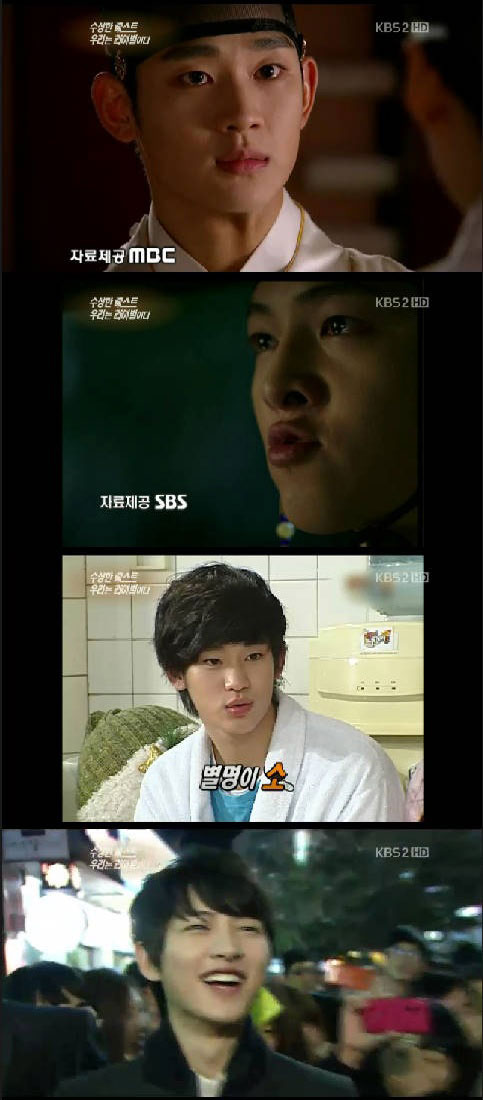 via TVDaily