Kim Soo Hyun who has outstanding performance in Korean drama The Moon that Embraces the Sun starred in the tvN's Live Talk Show Taxi broadcast on April 5th, 2012.
In the program, Kim Soo Hyun was asked, "In The Moon that Embraces the Sun, who you hope can cooperate again?" Kim Soo Hyun answered, "Sister Han Ga In."
When Kim Soo Hyun and Han Ga In co-starred in The Moon that Embraces the Sun, in the beginning they felt rather embarassed, but with the progress of the filming, both of them gradually felt at ease.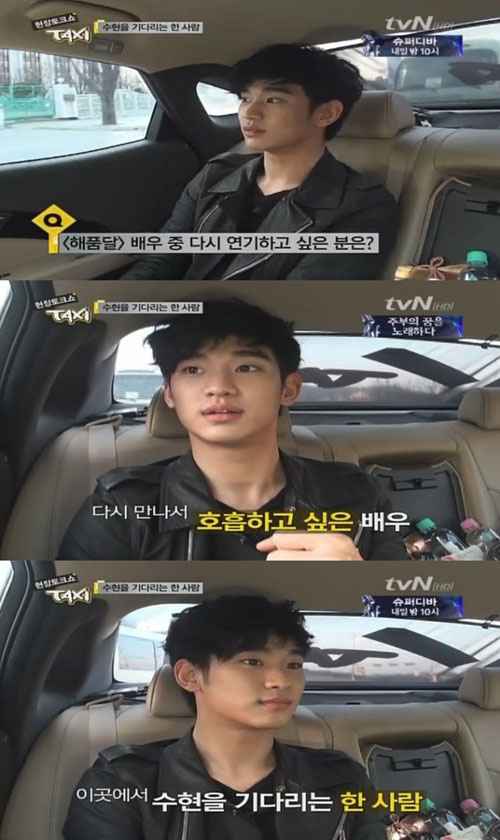 But, on the day of recording, the audience selected Jung Eun Pyo who played the role of eunuch to cooperate with Kim Soo Hyun.
The atmosphere during the shooting of the program was great, attracting many onlookers.