On February 28th, 2012, on an Internet bulletin board, a photo with the title of "Kim Soo Hyun with such hairstyle, have you ever seen?" was uploaded.
The photo that was made public was the styling of Kim Soo Hyun when he participated in MBC sitcom Kimchi Cheese Smile, where he appeared with a 2:8 hairstyle. The funny expression of Kim Soo Hyun coupled with his stylish hairstyle provoked the laughter of netizens.
The photo has been several years from now, but Kim Soo Hyun still looks the same.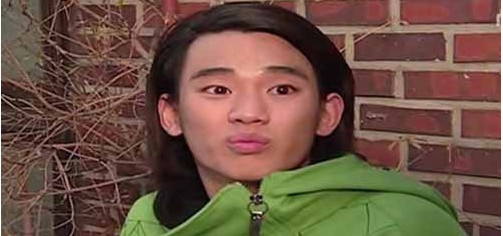 Netizens commented on the photos, "Kim Soo Hyun almost no change," "Your Majesty, how can you so lovely?" "Really suitable for any role" and so on.