The scene that proven the small face of Kim Soo Hyun is attracting attention.
In the episode 13 of MBC drama The Moon that Embraces the Sun broadcast on February 15th, 2012, the face of Lee Hwon (Kim Soo Hyun) that is momentarily disappeared when he is drinking medicine soup has attracted the attention of many people.
Audience exclaimed the little face of Kim Soo Hyun that is blocked by the medicine soup bowl. Kim Soo Hyun has been famous for his small face, and the charm of the little face is again been certified.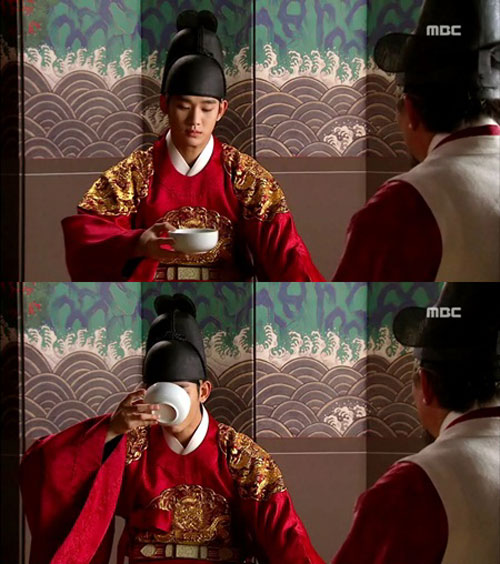 Netizens have also commented, "How could there is man with such a small face in the world?" "Although knowing the face is small, but still shocked by the scene" and so on.