The body figure of actress Kim Sun Ah who made it big via "My Lovely Sam Soon" recently attracted the attention of the media and netizens.
On May 11th, 2012, the official Facebook of Kim Sun Ah published the unedited photo of "skinny" Kim Sun Ah, making the fans who saw the photos marveled but at the same time pity.
In this photo, Kim Sun Ah was wearing a purple gown, service, put out the S-curve posture, the eyes were aloof and lonesome, while the body figure was seductive.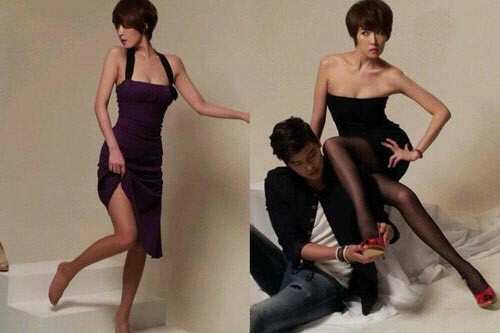 Netizens who saw the big change of Kim Sun Ah's body were marveled, "I could see it when filming 'Scent of a Woman'. Seems like everyone successful in weight loss except me," "The height seems like over 170cm, really is perfect body," "I am pleased to see her change!" and so on.
It has been 7 years since Kim Sun Ah starred in "My Lovely Sam Soon", at that time, in order to play the role, Kim Sun Ah put on weight. Before then, she used to have good body of 170cm and 50kg with beautiful curve.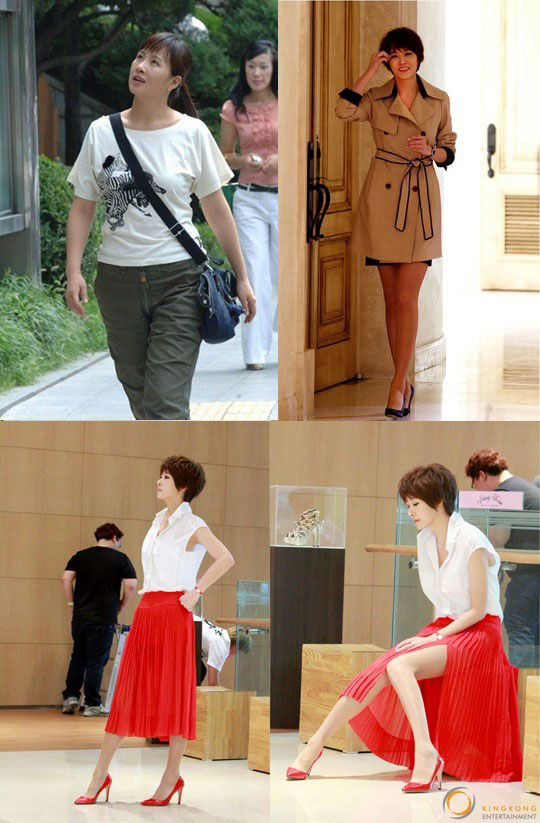 Kim Sun Ah of "My Name is Kim Sam Soon" (top left) comparing with her recent shots.
After seven years, the extra fat on the body of Kim Sun Ah no longer be seen, and her tall, slim and slender body attracted people's attention.
Recently, Kim Sun Ah and Lee Jang Woo are co-starring in "I Do I Do", which will succeed "The King 2 Hearts".