MBC new Wednesday and Thursday drama "I Do, I Do" published the stunning still of couple Kim Sun Ah and Lee Jang Woo.
On the afternoon of May 4th, 2012, in the photo released by the drama producer, Kim Sun Ah hugged the waist of Lee Jang Woo tightly, laying out the posture of lover. Kim Sun Ah who was hugging tightly at the back of Lee Jang Woo is reminiscent of Koala.
An official of the drama series said, "The scene was shot when the couple Kim Sun Ah and Lee Jang Woo used the interlude to ride the motorcycle blasting through the set, enjoying the filming of thrilling dating scene. The two persons match the lines, and play during the spare time, particularly in harmony."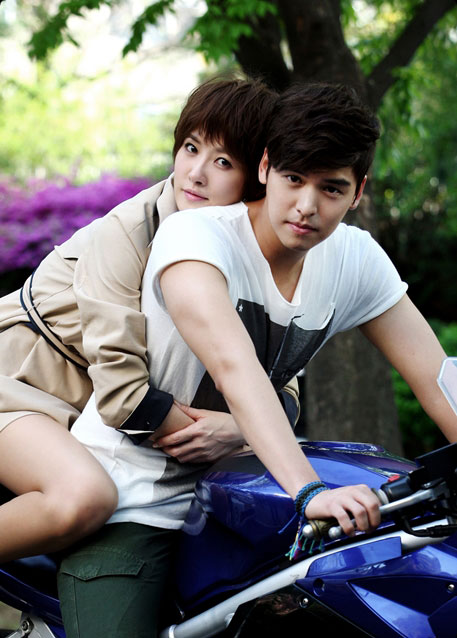 The new drama "I Do, I Do" is succeeding currently airing "The King 2 Hearts". The drama tells the tortuous love story of workaholic Hwang Ji An (Kim Sun Ah) and jobless Park Tae Gang (Lee Jang Woo) who loves to show off but romantic. The drama debuts on May 30th, 2012.
via Joongang Ilbo