Kim Yoo Jung who is well received for her performance in MBC Wednesday and Thursday drama The Moon Embracing the Sun revealed that Kim Soo Hyun is her most favorite type.
During the interview in MBC variety show Section TV on February 5th, 2012, Kim Yoo Jung said, "The acting of love is harder, but when immersed into the plot, I do like Kim Soo Hyun."
She shyly said, "Among the male actors, my ideal type prince charming is Kim Soo Hyun," expressing her loveliness and attracting people's attention.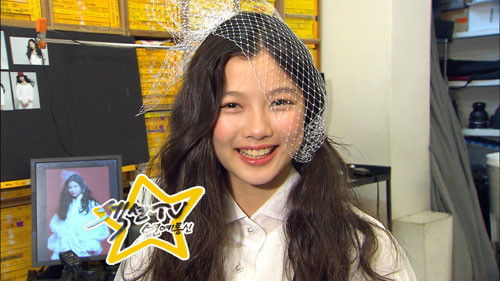 In addition, Kim Yoo Jung revealed she no longer dare to go to public bath after starring in The Moon that Embraces the Sun.
via Star News