Kim Yoo Jung fell into the siege of candy.
The photos of Kim Yoo Jung who becomes popular girl after starring in The Moon Embracing the Sun been surrounded by candies come to front.
In the photos, a lot of men were offering candy to Kim Yoo Jung, Kim Yoo Jung looked like falling into happiness.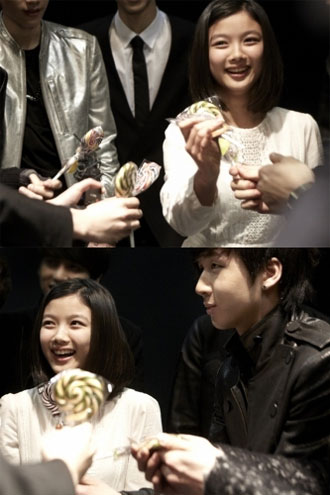 Netizens said, "On White Day many artists have published photos of receiving candy, but I guess Kim Yoo Jung should be the one received the most candy" and so on.