The photo of Yeo Jin Goo and Kim Yoo Jung which was made public has become a discussion topic.
Yeo Jin Goo recently uploaded a photo titled "Yeon Woo & Hwon" onto his mini-blog.
The photo is a behind the scene photo from the filming set of MBC's The Moon that Embraces the Sun. In the photo, Kim Yoo Jung and Yeo Jin Goo looked at the camera affectionately.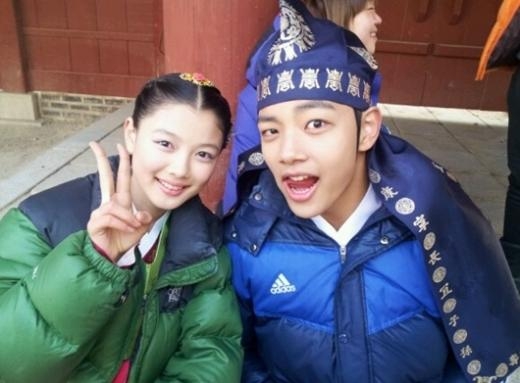 Yoo Jin Goo and Kim Yoo Jung are the actors for the roles of crown prince Lee Hwon and shamon Wol during their childhood.
Netizens who saw the photos commented, "They're so beautiful," "The acting of children is fantastic, hope can shoot to fame," "So happy at the shooting scene," and etc.
via Asia Today