MBC's The King 2Hearts which debuted on March 21st, 2012 not only manages to clinch the throne for viewership ratings, but has also sold out the advertisement slots during the broadcast. This has increased the level of expectations of the audience.
In a telephone conversation with Newsen on March 23rd, 2012, an official of the drama said that the ads for The King 2 Hearts has been sold out as of now. The drama is not only highly anticipated well before the debut, after airing begins, it's also critically acclaimed.
Because of the casting of box-office guarantee combination of Lee Seung Gi and Ha Ji Won, The King 2 Hearts has received great attention before broadcast.
Of course, the cooperation between director Lee Jae Kyu who won recognition through 2008 TV series Beethoven Virus and screenwriter Hong Jin Ah also received considerable attention.
Because of the preceding drama The Moon that Embraces the Sun become a national drama with overwhelming success, there is worry that whether The King 2 Hearts can continue the momentum.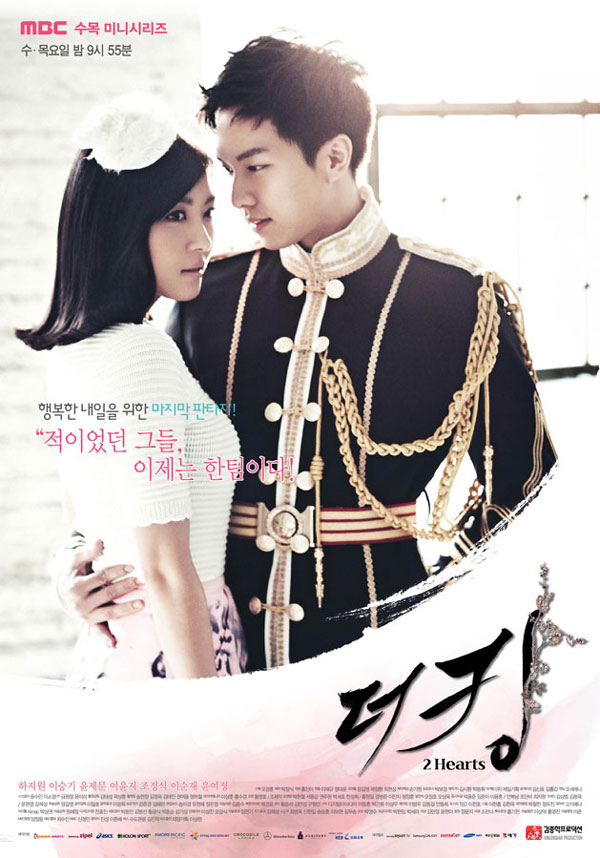 The premiere eliminated those worries, and achieved great success. It also won the first place in the battle of 3 Wednesday and Thursday dramas with overwhelming result.
On the other hand, according to AGB Nielson media research agency, The King 2 Hearts broadcast on March 21st 2012 rated 16.2%, while the SBS' Rooftop Prince and KBS2′ Man From the Equator broadcast at the same time rated 9.8% and 7.7% respectively.
via Nate