In MBC's The King 2Hearts episode 2 broadcast on March 22nd, 2012, there was a scene where female instructor Kim Hang Ah (Ha Ji Won) who dressed splendidly goes to date with a man whom she used to love.
In the subway station where Kim Yang Ah passes through, everywhere is the posters and banners of North Korea. There purpose of the scene is to render an atmosphere which is similar to subway station in Pyongyang Metro.
However, on the same scene, to the left of Ha Ji Won, the same lens, the left of Ha Ji-won, the South Korea's subway ticket deposit return machine appears in the North Korea's subway station, to one's surprise.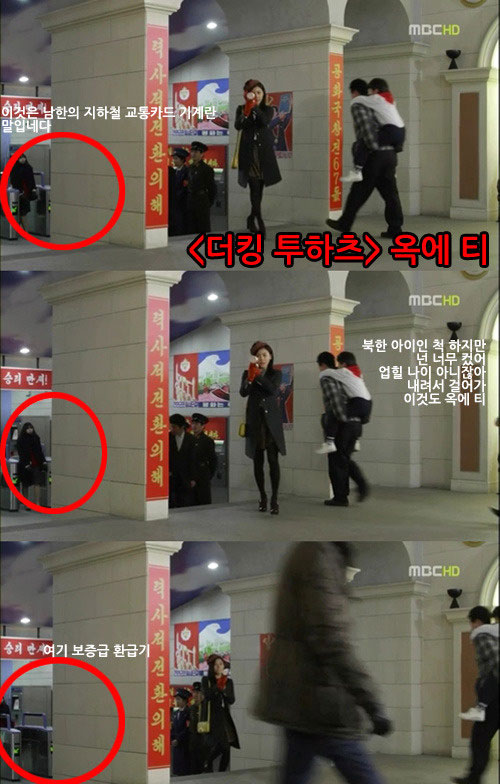 Seeing the goof scene, netizens are in an uproar. There was netizens who said that can actually see the South Korea's deposit return machine in North Korea's metro station, it's so 'cordial.' Other netizens said that they're curious how the North Korea metro system looks like.
On the other hand, the viewership ratings of The King 2 Hearts for the day is 16.5%, the highest among all Wednesday and Thursday drama.