Actress Lee Bo Young is debuting in KBS2's Man From the Equator for the first time.
Lee Bo Young debuts on episode 5 of The Equator Man broadcast on April 4th, 2012, and the love triangle with Uhm Tae Woong and Lee Joon Hyuk officially began.
In the drama, the role of Ji Won played by Lee Bo Young has a cheerful personality, and remains tough and strong when falling into difficulty after the failure of her father's business. She has intertwined love lines with two men of destiny, Kim Sun Wo (Eom Tae Woong) and Lee Jang Il (Lee Joon Hyuk).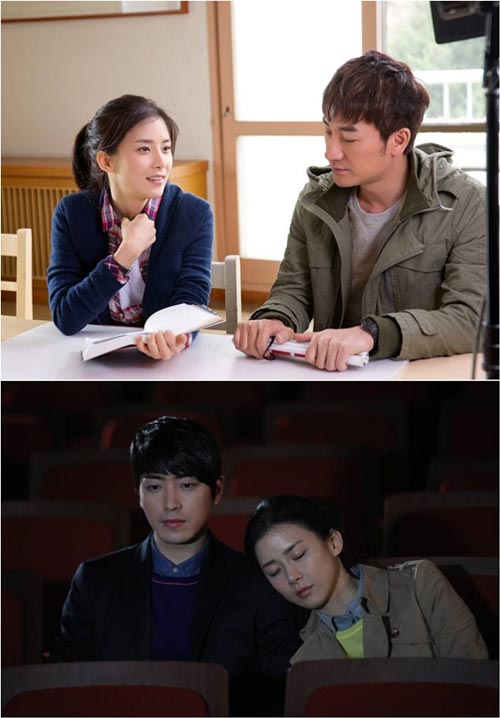 In the published stills, Lee Bo Young is having joyous dating with Uhm Tae Woong and Lee Joon Hyuk who have completely opposite fate of betrayal and revenge. Lee Bo Young has different atmosphere between two men, attracting attention.
Lee Bo Young sat beside visually impaired Uhm Tae Woong to read him the book under the warm sunglight. The fresh warm look of Uhm Tae Woong provoked laughter.
On the other hand, Lee Bo Young slept on the shoulder of Joon Hyuk who silently protects her. Under the situation that both men is hinted to go on revenge, what change would the debut of Lee Bo Young brought is highly anticipating.
Besides, the visual impaired Kim Sun Woo is acquired, and comes to the visually impaired welfare institutions in order to receive education, and fatefully encounter Ji Won.
via TVDaily