The popular actor of SBS Monday and Tuesday drama Salaryman, Lee Bum Soo, was attending the Newcomers' Welcoming Party of Kolon Group in December 2011. The late discovery of the photos have become a discussion topic.
The visit by Lee Bum Soo on that very day was to experience the working environment of office workers, with the intention to advance the level engagement of the role.
Lee Bum Soo said, "I came here to directly feel the success story of successful CEO who started from new employee, the business environment and the domineering of new employees."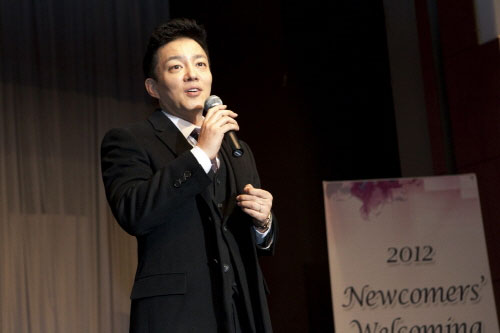 The lightning visit of Lee Bum Soo received the enthusiastic welcome by the new employees of Kolon Group.
The new employee of Kolon Group on the scene, Jeon Yeong Tae said, "The unexpected visit is very interesting. He who puts in effort to perfect the acting and to immerse into the role becomes a good example for the new employees who just starting the social life."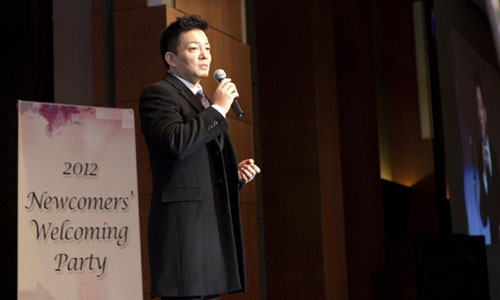 via MyDaily