Actress Lee Chung Ah was displaying elegant posture in the shooting scene of CF advertisement.
The photos released on December 2nd, 2011 have revealed the look of Lee Chung Ah when shooting the advertisements for new top grade products of FFEFF as the exclusive model.
Lee Chung Ah needed to change the hairstyle in the standby room for the shooting, while waiting, at the same she looked at the mobile phone or posed natural expressions, every now and then pouted.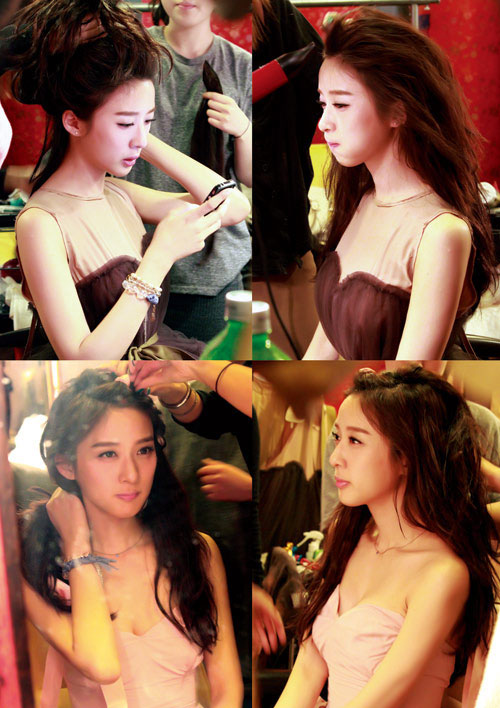 Particularly, it's different from the smart and lively main female character whom played by Lee Chung Ah in the hit drama Flower Boy Ramen Shop that is currently airing. This time Lee Chung Ah was receiving attention for showing her femme fatale charm. Lee Chung Ah who is well liked for her cheerful and cute "good looking girl" heroine in the drama, was transformed 180° from the drama on the day, showing the elegance of female beauty, making the staffs cheered.