The funny photo of Lee Chung Ah, the actress in leading role in Flower Boy Ramen Shop (Cool Guys, Hot Ramen), on the filming set has been made public.
In the episode of Flower Boy Raymun Shop broadcast on November 29th, 2011, Yang Eun-Bi (played by Lee Chung Ah) was telling Kang Dong Joo (played by Kim Ye Won) about her feeling that Choi Kang Hyuk (played by Lee Ki Woo) has a favorable feeling towards her.
When shooting the scene, Lee Chung Ah was always wearing th eLiqing E is always wearing a perm hat on her head, causing her movement to be obstructed, and her funny expressions even caused blasting laughter on the set. Especially the flawless transparent skin of Lee Chung Ah was even more jealous by the female crews on the set.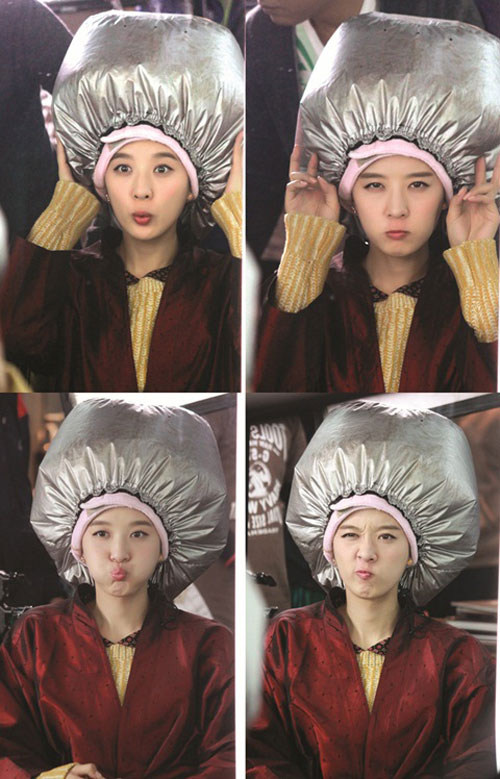 On the published photos, Lee Chung wore a perm cap, with her hands showed the V-sign, face fulled of expressions, reminiscent of the alien in the movie Mars Attacks!
In Flower Boy Ramen Shop, Lee Chung Ah and Lee Ki Woo are showing goodwill to each other. How the three corner relationship with Jung Il Woo going to develop is gathering viewers' expectation.