The main actor of Scent of a Woman, Lee Dong Wook, updated his me2day on September 12 with a picture and a caption. In the photo, Lee Dong Wook, who was acting the character of Ji Wook and Kim Sun Ah, who was acting the character of Yeon Jae, are looking out to the ocean with the back of them shown, and the shoes tossed aside.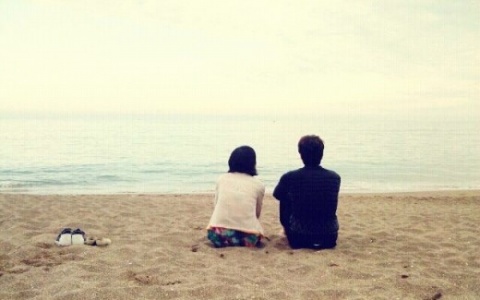 The Dong Wook caption read, "Yeon Jae and Ji Wook. They were both looking in the same direction and they lived happily ever after. My fellow actors asked what he was up to on the weekends and wanted their weekends back. Well, the same goes for me. I am going to take a nice break. I'm unable to do anything at the moment. I am Ji Wook but they tell me I'm not anymore. What should I do?"
The photo looks like a silhouette with the background of the ocean harmonized well with the atmosphere portrayed in the photo, which as though the photo is a postcard.
Netizens is supporting Lee Dong Wook, with comments such as "Cheer up Ji Wook and Sun Ah!" "It must have been tough," "Thank you for showing us such a good drama" and etc.