The "playground-level" bathroom in Lee Hyo Ri's magnificent home attracted attention.
Lee Hyori recently surprisingly revealed her own home through "On Style – Golden 12."
The structure of the house contains both luxurious overall appearance and environmental protection elements. The area which similar size with living room of normal house, and decorations that consider the environment are the characteristics. Next to jacuzzi is a large window that can receive natural light.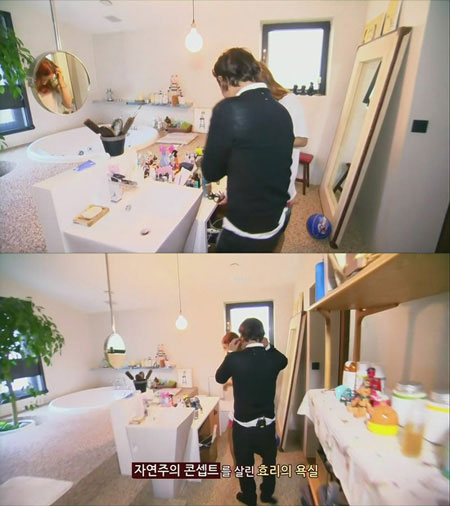 Netizens responded, "A window next to the bath is so enviable, isn't it?", " This is not a bathroom, this is equivalent to our house", "Seems to regret even when spilling water" and so on.
"Golden 12" is a program that completed 12 events in 12 weeks by Lee Hyori with her friends. The show is broadcast every Thursday at 11pm.
via Ilgan Sports