Lee Jang Woo is showing strong male beauty by nakedly display his upper body chest.
In the episode 13 of KBS 2TV's drama series Glory Jane broadcast on November 23rd, 2011, Lee Jang Woo is revealing his hidden strong and muscular body through the scene of bathing after swimming. The well-built shoulders and sturdy muscles let Lee Jang Woo who bares his upper body looks even more sexy.
The scene of Lee Jang Woo taking bath was shot on November 21st, 2011 at a sports center in Seoul. In addition, before bathing, Lee Jang Woo also shows his strength in swimming in the swimming pool.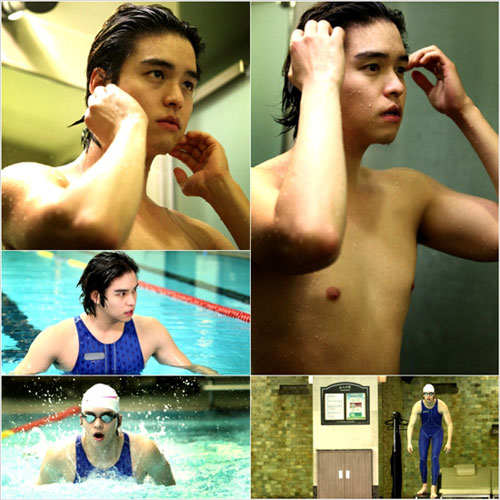 Producer said, "Lee Jang Woo who is attracted by Park Min Young will have change in later part."