The MBC's hit drama Me Too, Flower is staging a intense kissing in the car scene, causing the enthuasiastic response from the viewers.
In the forth episode of Me Too, Flower broadcast on November 17th, 2011, Jae Hee (played by Yoon Shi Yoon) cannot tells Cha Bong Sun (played by Lee Ji Ah) the fact the he is indeed the colleague of Bong Sun as he is performing special task. Jae Hee said to her, "Why I need to answer your this question? What relationship are you? We're not lover."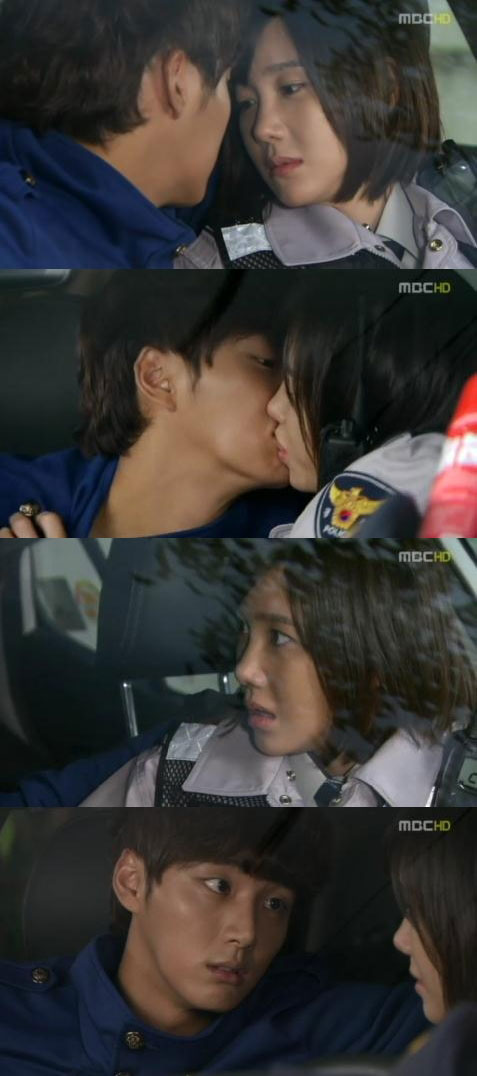 Listing to such unsympathetic answer, Bong Sun is in low spirits for a few days. Then, Jae Hee dates Bong Sun again, saying that want to treat her to a coffee. Bong Sun is mentioning the previous question again in Jae Hee's car. But unexpectedly, when Bong Sun is not paying attention, Jae Hee forcefully kisses Bong Sun, Bong Sun momentarily loses her head, and the two person quietly kiss together.