Actress Lee Ji Ah is once again entering rest period.
After the end of MBC's Me Too, Flower with the best rating result of 8.1% since its debut on December 28th, 2011, the lead actress Lee Ji Ah decided to suspend acting activities for a short time to self recharging. It is reported that she has not set any travel or other special plans. After the scandal of marriage and divorce with Seo Taiji exposed in April 2011, she used to stay behind closed door for 7 months. Now, she just returned to the TV series for 3 months, and will re-entering hibernation phase again.
According to source from talent agency, "Lee Ji Ah shot the Me Too, Flower until the afternoon of December 28th, 2011, then she returned to her home after dinner with production team. She didn't say what she will do next, in the short term should be resting at home."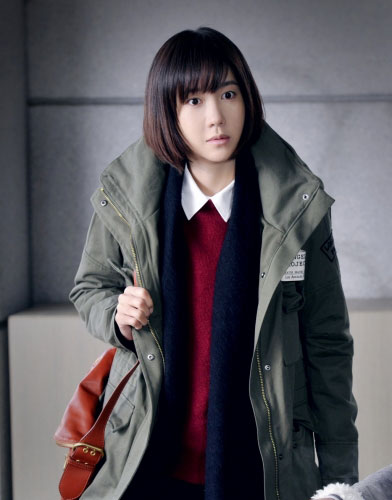 It is reported that Lee Ji Ah has not selected her next project. The agency explained, "If there is good project, she is willing to take part in it, but now do not have any plan, nor set any schedule."
Me Too, Flower is the first project of Lee Ji Ah after the affair of Lee Ji Ah and Seo Tai Ji exposed, that's why the drama had been in hot discussion even before it started airing. But during the broadcast period, the ratings of the drama consistently stayed at only 5% to 6%, always becoming the program with lowest viewership ratings among all shows broadcast at the same time. Although the ratings did not meet expectations, but Lee Ji Ah does not keep that in mind.
A person related to the agency said, "Lee Ji Ah acted in the drama because she likes the project, so does not feel sad for the ratings. The atmosphere during filming process was very good, so she shot very happily."
via Joongang Daily