The dazzling surprise kissing by Korean actress Lee Jin is unfolding and debut unconventionally.
On the Glory Jane episode 4 that is broadcast on October 20th, 2011, the scene of which Lee Jin forcefully hugs a man to boldly kiss him, shows the provocative look.
In the drama, Lee Jin is playing character of Cha Hong Joo with a high income on impeccable family and academic background, and also possess wild yet sexy charm, with strong and chic appearance. It's expected that she will emanate that attractive flame that never been seen before without reservation.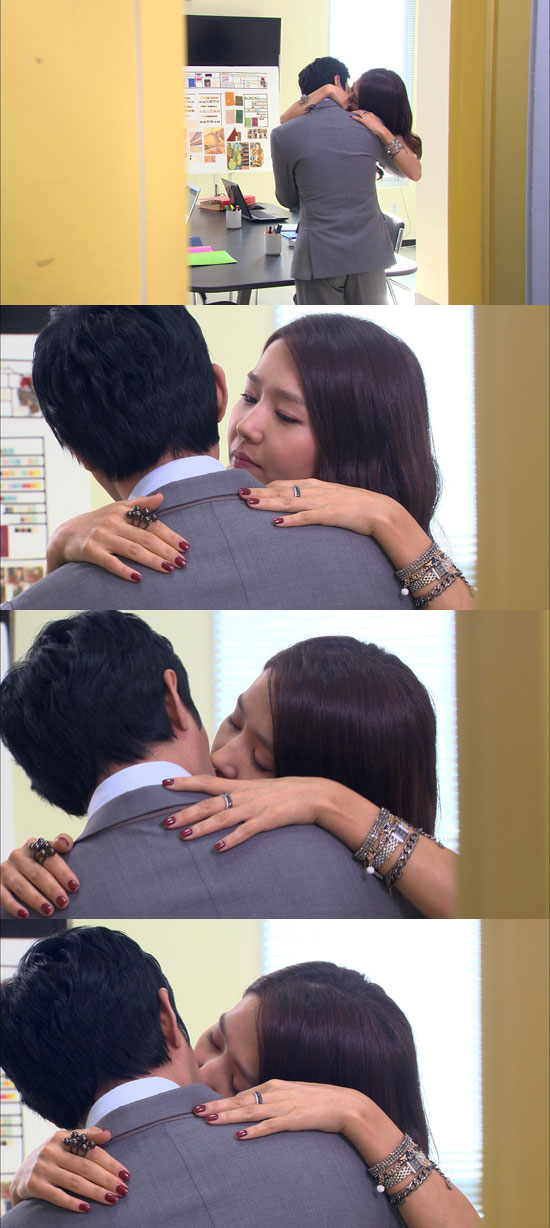 On October 1st, during the filming at Gyeonggi city studio, Lee Jin appeared in strutting pose while the hot kissing scene presented a strange feeling. The actual recording time was only about 10 minutes. But the short duration did not impact the kiss scene, which was professionally portrayed without any NG. Both actors met each other for the first time, so felt awkward and ludicrous, but they immersed into the sweet kissing to complete the kiss scene perfectly.
In particular in intense scene, Lee Jin did not hesitate, the passion of her to courageously lead the filming captivated all the focus of staff crews. The sense of fashion of Lee Jin with the usual dark color and bold accessories on her body is enough to overwhelm the atmosphere on the set.
The producer Kim Jong Hak said, "Lee Jin has properly portrayed everything that Cha Hong Joo possessed, provocative, sexy and charming. Please forward to the charm of Lee Jin and her massive transformation that never been shown in Glory Jane."
via hankooki.com