Actor Lee Joon Hyuk revealed his drawing strength.
On the afternoon of May 7th, 2012, Lee Joon Hyuk published an article on his me2day account that read, "Completed the gift activity. So busy because of wanting to quickly send them. The temperature between day and night is big, be careful not to catch a cold." And he also published the drawings.
The paintings published include those of Lee Won Jong who plays the role of Jang Il's father, and Lee Joon Hyuk who plays the role Lee Jang Il, bear and Uhm Tae Woong who plays the role of Kim Sun Woo, followed by Lee Bo Young who plays the role of Han Ji Won. The drawing strength aroused admiration from netizens.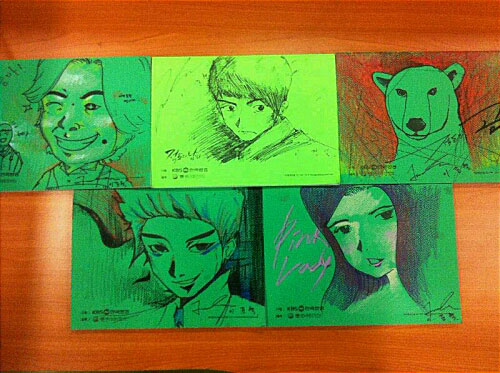 Netizens commented on the paintings, "The paintings are nice," "Really want them," "Great acting and great drawing" and so on.
Lee Joon Hyuk is playing the role of Lee Jang Il in KBS2 drama series "Man From the Equator".
via Yahoo!