On the friendship scene co-starring by Lee Joon Hyuk and Uhm Tae Woong who is older by 10 years, Lee Joon Hyuk said, "Want to look younger."
On April 5th, 2012, a simple press conference was held on the set the KBS 2TV's Man From the Equator in Gyeonggi Province.
Lee Joon Hyuk plays the role of star prosecutor who betrays his good friend in order to protect his father.
Commenting with cooperating with Uhm Tae Woong who is older by 10 years to play the role of friends, Lee Joon Hyuk said, "In the beginning of the drama, I was worried about whether I look too young." He went on to laugh and say, "Now I hope I can look slightly younger."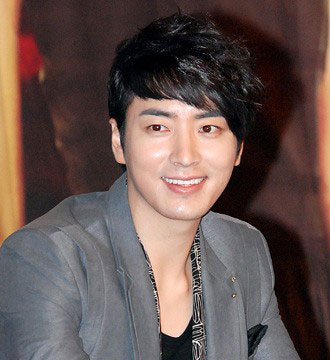 On the other hand, Lee Joon Hyuk expressed his appreciation for Lim Si Wan who played his role during childhood. He said, "Because of handsome performance of Lim Siwan as Lee Jang il, it has made Lee Jang Il more convincing. When starting to read the script and preparing to take over the role, Lim Si Wan really helped me a lot, I really appreciate it."
The ratings of Man From the Equator entered the territory of double digit number since episode 5.
via bntnews