Lee Ki Woo is starting to seduce Lee Chung Ah in "three-step physical affection."
On the episode 9 of tvN's Flower Boys Ramen Shop that broadcast on November 28, the feelings of handsome chef Choi Kang Hyuk (played by Lee Ki Woo) makes Yang Eun Bi's (played by Lee Cheong Ah) which has brew for a long time is finally turned into three-step physical affection charm offensive.
In the drama, Lee Ki Woo shows the three-step physical love affection technique by gently looking eye to eye with Lee Chung Ah, back hugging and then pulling her waist. Especially in the end, Lee Ki Woo is staging unprecedented force kiss offensive. The sudden love line between Eun Bi and Kang Hyuk is attracting attention.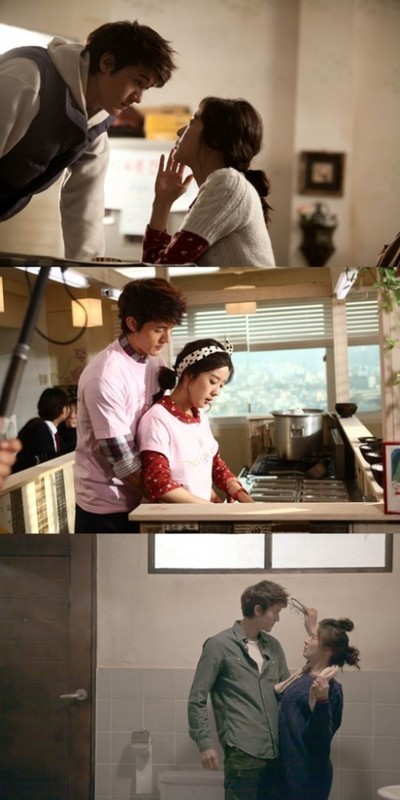 The producer said, "Lee Ki Woo and Jung Il Woo are starting their battle of nerves as rival in love for Lee Chung Ah. In order to win over the heart of Lee Chung Ah, the two men will officially showing their physical affections, please look forward to it."