In the tvN's Monday and Tuesday drama series Flower Boy Ramyun Shop (Cool Guys, Hot Ramen), the truth of Lee Ki Woo is the elder brother of Jung Il Woo surprised the viewers.
In the episode 12 of Flower Boy Ramen Shop broadcast on the night of December 6th, 2011, the truth of Jung Il Woo is the younger brother of Lee Ki Woo was revealed. In the episode, Lee Ki Woo brought a photo for Jung Il Woo to see, and said, "I am your elder brother." The secret shocked the viewers greatly.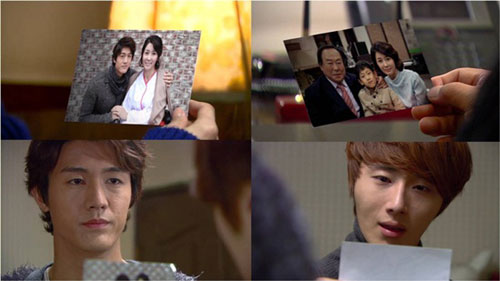 Jung Il Woo always believed that his mother passed away when he was kid, but unexpectedly Lee Ki Woo can came up with a close group photo with his mother, the truth of both of them share the one mother hit Jung Il Woo a heavy blow. How are the family history of both persons which is unknown to others and the triangle love relationship will develop is attracting attention.
The AGB Nielson media research data released on December 7th, 2011 showed that the episode of Flower Boy Ramen Shop broadcast on December 6th, 2011 rated 2.72%, ranked top among all cable channel's programs.