Actor Lee Min Ho is challenging a new drama series after The Moon Embracing the Sun.
Rooftop Prince is a romantic comedy drama with the time traversing theme, telling the story of a prince in Joseon Dynasty who lost his crown princess, meets with a girl with exactly the same look after crossing over 300 years to come to 21st century, only to start a new romance.
Lee Min Ho is playing the role of Song Man Bo in Rooftop Prince. In the drama, Song Man Bo is a genius who successfully became the top scholar with the youngest age! He can remember everything about number and text. He is also the teacher of the crown prince, responsible for educating the crown prince.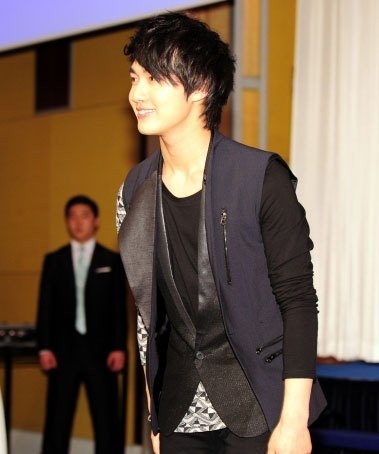 Lee Min Ho said, "If the priority of The Moon Embracing the Sun is combining action and romance, then the Rooftop Prince will have a lot of comedy. It's interesting to shoot the comedy part."