Actor Lee Min Ho was frankly confessing his heart to actress Kim Yoo Jung.
Lee Min Ho participated in the recording of MBC variety show Come to Play that broadcast on February 13th, 2012. On the show, he put it frankly, "Actually I unrequited love Kim Yoo Jung, is attracted by Kim Yoo Jung," caught everybody by surprise.
Before then, Lee Min Ho was starring in MBC drama series The Moon that Embraces the Sun, playing the role of Yang Myung (now played by Jung Il Woo) during his childhood years. Kim Yoo Jung was playing the role of young Heo Yeon Woo (now played by Han Ga In). In the drama, Lee Min Ho was also appeared as unrequited loving Yeon Woo, but in the reality that is out of shooting, he also have the idea of liking her. He added, "I like her distinctive shy feeling."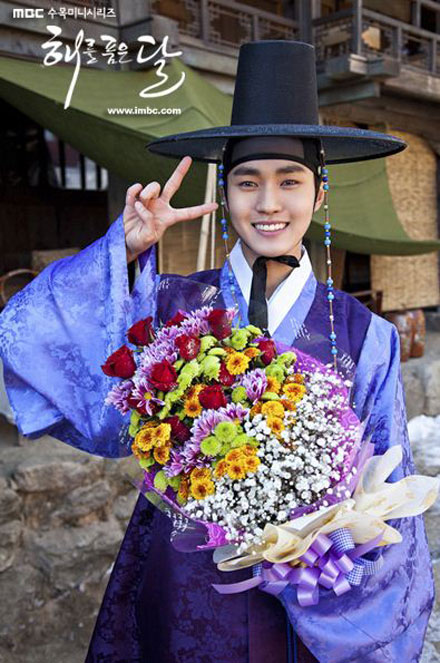 Moreover, Lee Min Ho and Kim Yoo Jung were playing the role of lover couple in 2010 drama series Gumiho: Tale of the Fox's Child. The confession of Lee Min Ho is revealed, and has attracted a lot of attention.
In addition, on the day's program, Lee Min Ho once again made the hearts of female performers fluttered through the role of Yang Myung in The Moon that Embraces the Sun.
via Nate