Actor Lee Min Ho is starring in a MV (music video) for the first time since debut.
Lee Min Ho is gaining the love of the audience through his heart-wrenching acting as Prince Yang Myung who is unrequited loving Yeon Woo in The Moon that Embraces the Sun. Recently, Lee Min Ho is appearing with his famous teary performance in the MV of the 2BiC debut song, I Made Another Girl Cry (또 한 여잘 울렸어).
In the teaser video for the MV released on March 9th, 2012, Lee Min Ho is showing his acting skill with his distinctive excellent temperament, sad but moving eyes' expression, and the expression when shedding one drop of tears. Worth mentioning is the warm sensible image of Lee Min Ho in the image with his teary acting skill is blending with sad and moving voice of 2BiC members for a synergy effect that attracts attention.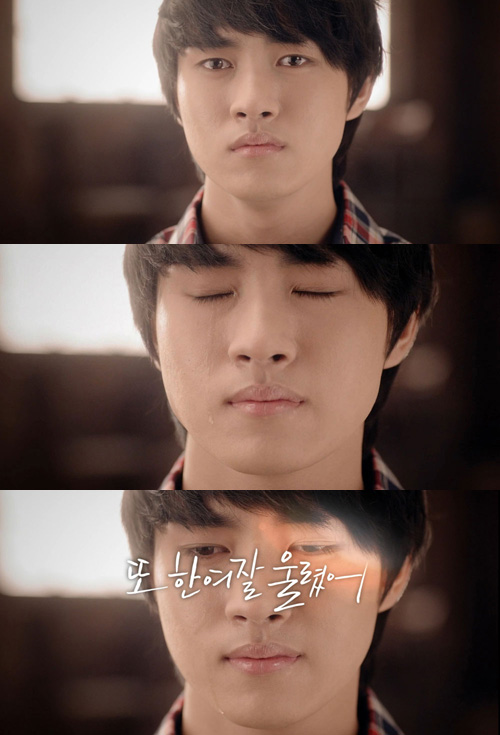 Netizens who saw the teaser MV said, "The first class acting of Prince Yang Myung," "Lee Min Ho is not child actor now, but an upright adult actor" and so on.
On the other hand, Lee Min Ho is playing the role of youngest top scholar and teacher to the crown prince Song Man Bo in SBS's Rooftop Prince.
Watch the I Made Another Girl Cry teaser MV:
via Chosun