Lee Min Ho (19) of "The Moon that Embraces the Sun" and "Rooftop Prince" is facing the continuous invitation for CF happily.
Since January this year, Lee Min Ho appeared in hit Wednesday and Thursday drama "The Moon that Embraces the Sun and "Rooftop Prince" one after another, propelling his value. Under the situation of the influx of inquiries on CF, he recently completed the shooting for the endorsement of Samsung Galaxy Tab. In the CF, Lee Min Ho appears as the undergraduate who uses the product.
In fact, Lee Min Ho is just admitted to the Faculty of Drama and File Studies of Chung-Ang University this year, beginning his university life, while has been very busy.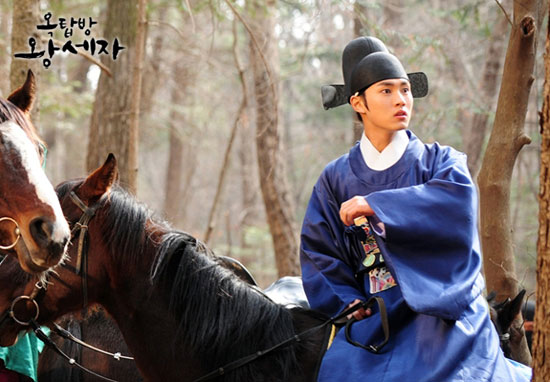 Agent of Lee Min Ho said, "Recently after completing the shooting of drama, he immediately involves in the preparation of movie and musical, the schedule is very busy. Plus a variety of invitations to shoot pictorial and advertising also coming one after another. Nevertheless, he does not fall behind in the university's studies, and lives busily and happily."
Lee Min Ho who is receiving attention for playing the role of young Prince Yang Myung in "The Moon that Embraces the Sun" and Song Man Bo in "Rooftop Prince", can be seen soon in movie "Running Man" and musical "La Cage".
via Sports Seoul