Lee Min Ho (19 years old) who is starring in popular MBC TV series The Moon that Embraces the Sun was jealous of Yeo Jin Goo and Kim Yoo Jung when performing in the drama.
In SBS's Strong Heart broadcast on January 31st, 2012, Lee Min Ho said, "During the filming of The Moon Embracing the Sun, I used to be jealous." Between Yang Myung, Hwon and Yeon Woo is three-party relationship, but in actual they did feel envy of each other.
Lee Min Ho continued, "During shooting, I looked at them talking naturally from afar, they're so lovable, but I can only watch from afar, very jealous. When resting, they also fed biscuits for each other to eat, and even took photos together, the most envy thing is they even shared the same blanket." The behind the scene story revealed by Lee Min Ho attracted the audience, becoming a hot topic.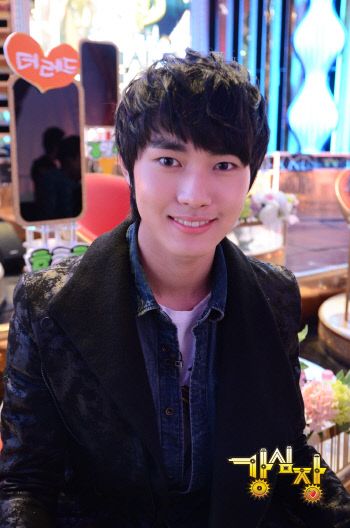 On the day's Strong Heart program, other than Lee Min Ho, the appearance of Lim Siwan has also received warm welcome.
via SportsSeoul