Song Man Bo is abandoning Shin Min-a to choose Shin Bong Sun.
In the episode 7 of SBS's Rooftop Prince broadcast on April 12th, 2012, the scene of Song Man Bo (Lee Min Ho) expressed his liking for Shin Bong Sun is provoking laughter.
Song Man Bo, Do Chi San (Cho Woo Shik) and Woo Yong Sul (Jung Suk Won) gather together to look at the photos on the cell phone.
The flowery confidant trio is looking at the competition for the girl who is the most ideal wife, and the two women who eventually clinches the title is Shin Mina and Shin Bong Sun.
Do Chi San chooses Shin Mina without hesitation, but Song Man Bo disagrees and said, "The essence of woman is can give birth to children successfully, gentle, this is the beauty in Joseon Dynasty, showing favorable impression for Shin Bong Sun, provoking laughter.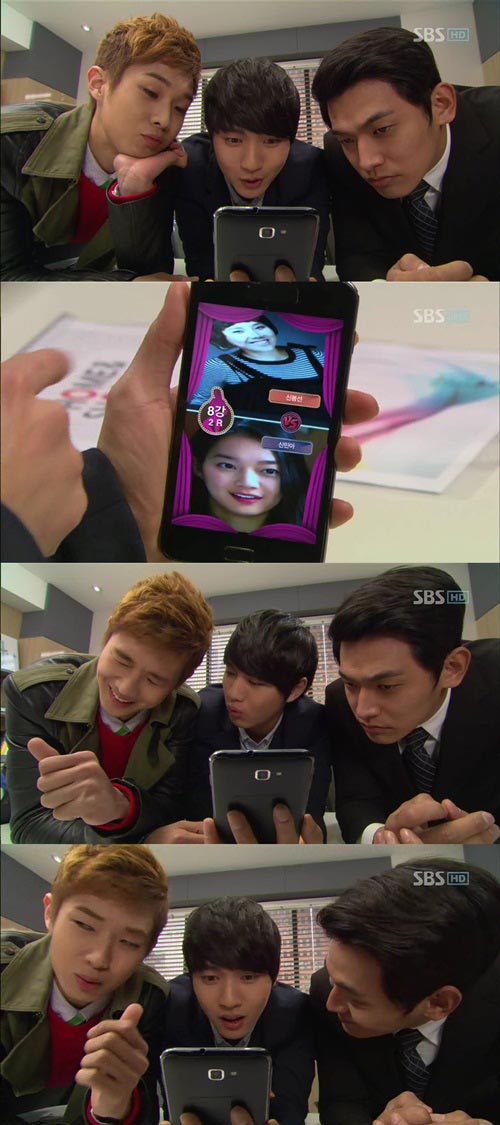 Then,the heated discussion of flowery confidant trio ends, and the laughter also reduced.
Meanwhile, on the episode, Lee Gak, Song Man Bo and Do Chi San let Woo Yong Sul vent his dissatisfaction on Park Ha (Han Ji Min), but at this time Park Ha suddenly appears, but nobody is helping Woo Yong Sul. Yong Sul's expression in the eyes shrink as he saw the piercing eyes of Park Ha, setting people roaring with laughter.
via Hankooki