Lee Min Ho who is starring in The Moon that Embraces the Sun (The Sun and the Moon) delivered his thought on the debarkation.
On January 14th, 2012, Lee Min Ho tweeted on Twitter, "Today is the last day of filming for The Moon that Embraces the Sun… Somehow I feel very subtle… it feel so unreal.. happy and reluctant to part.. oh, please hang on to the live telecast until the last, adult Yang Myung will take over and continue filming!"
At the same time, Lee Min Ho did not forget to send regards to the suffering staffs. "Brother… why only today you're at another team… ㅠ ㅠ today I will get off… Really suffers a lot ㅠ ㅠ in future goes to drink together with brother keke, because age has grown bigger kekeke ㅠ ㅠ ㅠ sad ah ㅠ ㅠ ㅠ."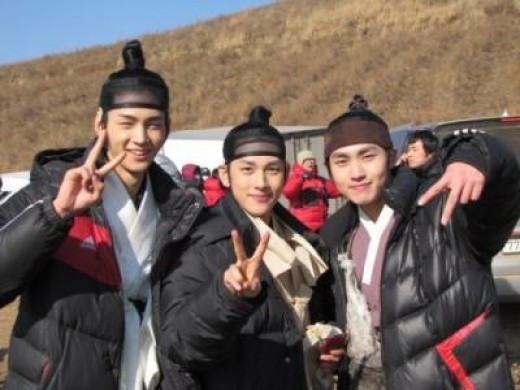 Lee Min Ho is playing the role of Yang Myung in The Moon that Embraces the Sun. And he even becomes the national flower boys gang of four together with Yeo Jin Goo, Lim Si Wan, and Lee Won Geum, receiving attention. As such, viewers have requesting to add the share of child actors appearance, but they will still leave the drama after episode 6.
Besides, starting from episode 7 on January 27th, 2012, Kim Soo Hyun, Jung Il Woo, Han Ga In, Kim Min Seo, Nam Bo Ra and others will take over from young actors, continuing the popularity of The Moon that Embraces the Sun.
via Daum