South Korean variety show Enews Express recently published the 'rookie entertainers who is well-born in prestigious family.' Lee Min Jung who studied in exclusive school and whole family is famous person, SNSD member Sooyoung, Jung Il Woo of The Moon that Embraces the Sun, and 2AM member Jung Jinwoon make it to the list, but they did not become 'family of relying on dad,' working hard alone in the entertainment world.
Lee Min Jung became famous after starring in Korean drama Boys Over Flowers as the wealthy fiancée of Gu Jun Pyo. Outside of the drama, she is also famous as a well-born daughter. Her father is the CEO of advertising agency, her mother is a pianist, she lives in a mansion worth 3.8 billion South Korean won (about 3.35 million US dollar) since childhood. Every year during summer and winter vacation, she would travel abroad. But she chose to put down the comfortable life of wealthy daughter, and take up the challenge of entertainment career.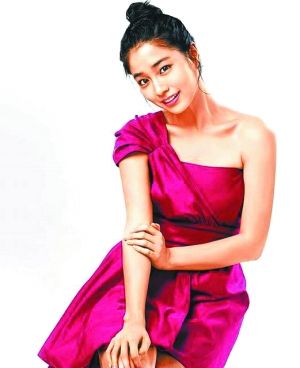 The grandfather of Girls' Generation member Sooyoung is the chairman of construction company, the family is sitting on possession of mansions, villas, but she shares a quarter with 8 group members in order to achieve her dream as star.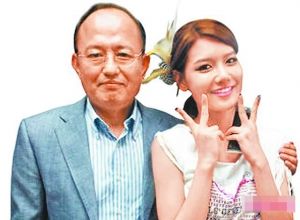 Sooyoung and father.
Jung Il Woo was playing the role of Prince Yang Myung in recently concluded The Moon that Embraces the Sun, helping to heighten his popularity. His father is a famous reporter who was the first one to allow to go North Korea to cover news, his mother is the director of research institute.
While the father of Jung Jin Woon is the president of a company.
The member of Super Junior, Choi Siwon, is not a newcomer, and is not listed on the list. But his father is the CEO of South Korea's retail chain stores, his mother is a diplomat.
The actress Bae Doo Na is the daughter of Pulmuone health food, the company has annual turnover of over 1.2 trillion South Korean won (about USD $1.05 billion).
The actor Yoon Tae Young is the second song of vice chairman of Samsung Electronics.