In SBS's Monday and Tuesday drama series A Thousand Days' Promise, the role of Jang Jae Min played by Lee Sang Woo is different from his previous characters in other dramas.
In A Thousand Days' Promise, Jang Jae Min is the only character that understands the matters of both Park Ji Hyung (played by Kim Rae Won) and Lee Seo Yeon (played by Soo Ae), and he acts as the linkage bridge and spiritual support pillar between male and female characters in leading role.
Lee Sang Woo always stands back and protects the Soo Ae, who is also his cousin. As such, viewers have also speculated wrongly that there may be hidden mystery on the family background of Soo Ae and that Lee Sang Woo is actually loving her.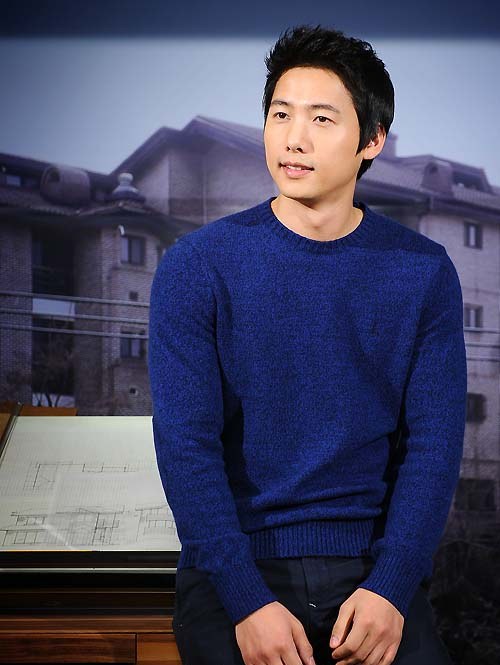 Most love stories usually four corners love relationship which involving two guys and two girls. But A Thousand Days' Promise is different. The role of Lee Sang Woo is a backbone character. The character is different from what's originally expected, allowing people to play with imagination that directs to strange direction. This is all because of the unique acting possessed by Lee Sang Woo which allows speculation to rife.
In an interview on October 28th, 2011, Lee Sang Woo, who has acted in two Kim Su Hyun's drama in a row including the previous drama of Life is Beautiful, was asked about the secret to join the team of Kim Su Hyun writer, and he replied that there is no deep meaning in choosing works of Kim Su Hyun writer, an unexpected answer.
In A Thousand Days' Promise, Lee Sang Woo retains his similar position quietly. Whenever Kim Soo Hyun wrote about character of Lee Sang Woo, the high density of lines is reduced tremendously, letting viewers to see chivalry who quietly and gently protect Seo Yeon.
And this is the reason that the importance of Lee Sang Woo in the battle of tears in A Thousand Days' Promise been noticed.
via Daum