Lee Seung Gi of MBC drama The King 2 Hearts (TK2H) is displaying the posture of 'legendary prince' with 10 sets of charming pose.
Lee Seung Gi is playing the role of South Korean prince Lee Jae Ha who is a slippery fellow, not serious and exaggerated own abilities. Lee Seung Gi perfectly portrays a typical rogue prince whom will only satisfied when done according to his wishes. The excellent performance is critically acclaimed.
Through episode 3, Lee Seung Gi is joyfully reprimanding representatives of strong power, in episode 4, Lee Seung Gi reveals the distress of royal family which is unknown by others, shedding tears of sadness, showing the new side which is opposite from arrogant character. Lee Seung Gi who has always been loafing around disseminates different kind of charm through completely opposite face, making the audience falling deep into "Jae Ha syndrome."
In particular, Lee Seung Gi displays charisma which is full of power through the '10 magical poses set.' The outstanding body which is shown regardless of dressing, the sincere during distress, humor that is everywhere, and other irresistible charms.
Lee Seung Gi has consistently maintained powerful sly and pretending when hiding behind the chair when was ambushed during WOC training or let other glides the bullet through his finger and other ridiculous acts done by abrupt prince. The calm when pointing gun at other and looking with sharp eyes, and the boldness of sticking to the last when his pride been aroused under desperate circumstances, the Lee Jae Ha who perfectly transformed into constantly changing prince firmly captured the audience's attention.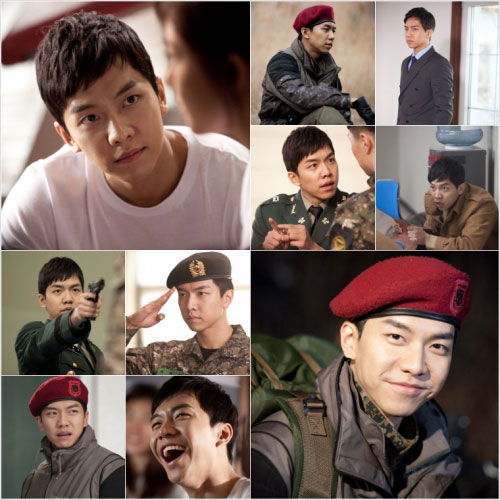 Coupled with his sense of guilty after causing the North-South unified team to dissolve, the sweet and deep eyes when looking at Ha Ji Won as if feeling subtle feelings for her, the adorable envious heart in the heated conversation between Ha Ji Won and Jo Jung Suk, Lee Seung Gi also capture the hearts of woman with simple and cheerful look.
The number 1 'magic' of Lee Seung Gi must be the magical version of murderous smile and vibrant uninhibited laughter. The same bright smile and laugh out loud that never changes, or cheerful laughter that expresses happiness, the naivete charming guy is melting the hearts of many viewers.
The production company Kim Jong Hak Production said, "Lee Seung In is immersing into to the role of Lee Jae Ha with passionate acting, exuding unprecedented infinite charm so far. Through the official begin of love line with Kim Hang Ah in episode 5 and 6, Lee Seung Gi will display endless charm. Please looking forward to even intense and fiery 'Jae Ha syndrome.'"
via Nate