In The King 2 Hearts, why the heart of Lee Jae Ha (Lee Seung Gi) always changes in front of Kim Hang Ah (Ha Ji Won)? He thinks of ridiculous plan to revenge against Hang Ah who rejects him, and breaks up with her after winning her heart so that she suffers for life, and put it into action. But when Jae Ha saw Hang Ah who is running towards him, some corner of his heart has strange feeling, because he saw his true heart. So he plans to quietly use the unrealizable love as excuse, but when hearing Hang Ah said, 'I'll engage,' he changes his mind and said, 'Why should I engage with you?'
Exactly why Jae Ha is so fickle? In fact, this is partly related to the title of the drama seris. The ambivalence of Jae Ha is not because of the constant change of his thought on Hang Ah. Jae Ha is a person who has two hearts, just like the name of the drama series, one is the heart of younger brother to king of South Korea, another is the heart of a man.
The scene where he shot Hang Ah in training shows the character of Lee Jae Ha has two hearts. As a man, one won't do such action, but as the brother to the king, when been held hostage and brought loss to the country, he could only choose to shot. Although everything is just a training, but later in the scene where Jae Ha and Hang Ah marching together, Jae Ha tells that his heart seems to be shot. This is the words wanting to convey by the heart of a man.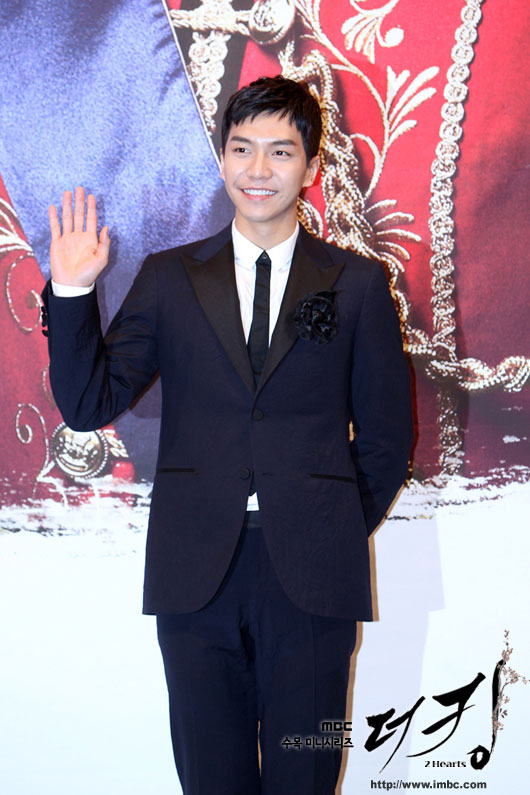 Jae Ha is wavering between these two hearts. As a man he is attracted by the charm of Hang Ah, but as they live under different environment separated by North and South, coupled with marriage issue associated with the complex politicking, a corner of the heart also began to falter. He personally just wants to live ordinarily, but when facing the situation where him as a brother of the king has to make a decision, he has to make the choice on the status as brother of the king. When Hang Ah suddenly announces that they'll engage on the press conference, he couldn't denied on the spot precisely because of the mood as the king's younger brother (because once refused it will not help the relationship between North and South).
King's younger brother who has such two hearts, the character of Jae Ha is not easy. Sometimes he looks like a person without principle when doing things, sometimes he has to maintain the solemn dignity as king's brother. It's the same when interpreting the romantic love scenes. Sometimes he is an annoying rogue, but sometimes he has to show the true heart in some corner of the heart that has been touched. Jae Ha is such a role. Fortunately, Lee Seung Gi has been experiencing these two completely opposite images through TV series, entertainment programs, and singer activities.
His first impression is the 'crown prince,' furthermore is the crown prince who is fantasied by sisters. But such a crown prince also becomes the youngest brother loved by elder brothers through the program of 2 Days 1 Night, and occasionally reveals imperfect image with loopholes. Through Brilliant Legacy, insensible crown prince turned into sincere youth. In My Girlfriend is a Nine-Tailed Fox, he interpreted the innocent youth who gradually understands love. When hosting Strong Hearts alone, he showed the disgusting side of seizing others' weaknesses without letting go.
The King 2 Hearts is a relaxing drama that allows Lee Seung Gi possesses the dignity of crown prince and imperfect youngest brother simultaneously. In this drama, Lee Seung Gi at times is a incurable evil child, at times turns into serious look, showing the loneliness of been king's brother. The sum of these two images is been showing through the performance of Lee Seung Gi in the role of king's brother, Lee Jae Ha, who has two hearts in The King 2 Hearts.
As such, to Lee Seung Gi who has actively performing various images of singer, actor and MC, The King 2 Hearts is a springboard which sums up his images and makes him even more mature. Sense of seriousness and sense of relaxed, the crown prince with two hearts is hence born. This is the reason Lee Seung Gi suitable for The King 2 Hearts. It's can be said the Lee Seung Gi is now in the process of preparing 'two hearts' to become the real 'king.'
via Nate