In the video preview trailer of "The King 2 Hearts," the wedding scene of Ha Ji Won and Lee Seung Gi was made ​​public.
On March 29th, 2012, after the broadcast of episode 4 of MBC drama series The King 2 Hearts, the video preview for episode 5 was shown. In the preview, South Korean prince (played by Lee Seung Gi) said sonorously, "I Love Ms. Kim Hang Ah (played by Ha Ji Won)," in front of reporters.
The trailer also showed the scene where South Korean prince Lee Seung Gi who dressed in ceremonial dress and Ha Ji Won who takes off the military uniform to wear a gold, are holding hand in hand.
In the episode 3 of The King 2 Hearts broadcast on March 28th, 2012, South Korean king Lee Jae Gang (played by Lee Sung Min) wants to let North Korean instructor Kim Hang Ah to strategically marry his brother Lee Jae Ha.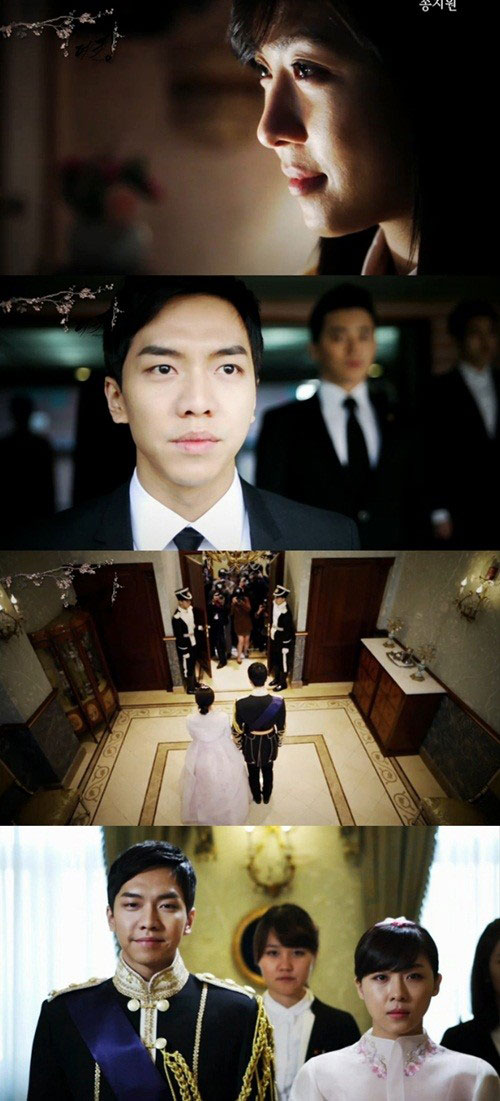 Thus, in episode 5 of The King 2 Hearts broadcast on April 4th, 2012, the love line of Lee Jae Ha and Kim Hang Ah will develop rapidly.