On the evening of April 27th, 2012, the new stills of Lee Seung Gi hugs and kisses Ha Ji Won in MBC's "The King 2 Hearts" were leaked on the Internet. In the background of the photos, many extras lined up in garrison, attracting enthusiast response from netizens, who are praising the backless dress of Ha Ji-won very sexy.
The leaked photos spreading on the Internet are the scene shot at Gyeonggi Province on April 27th, 2012. Because the scene tells the engagement ceremony of the next king (Lee Seung Gi) and Kim Hang Ah (Ha Ji Won), as such a large number of extras participated. Although the filming scene was quite lively, but the audience who came to become extras were very orderly. After finished shooting the other takes, Lee Seung Gi and Ha Ji Won walked to the crowd, and Lee Seung Gi suddenly hugged and kissed Ha Ji Won, leaving the audience cheering, and one by one took up camera to shoot.
After the photos were uploaded online, viewers praised, "Ha Ji-won's body is very good," "The action of Lee Seung Gi is very manly," "Yet another kiss scene, and look forward to it," "Really want to quickly watch this episode," and so on.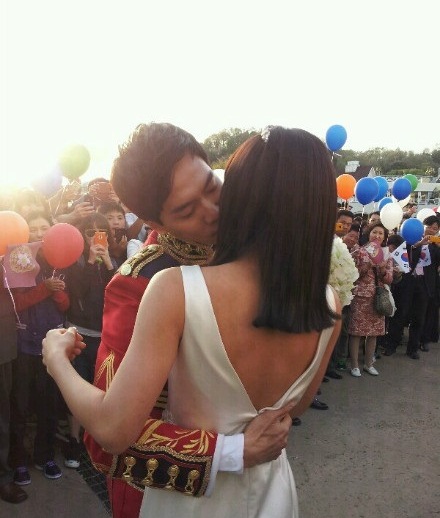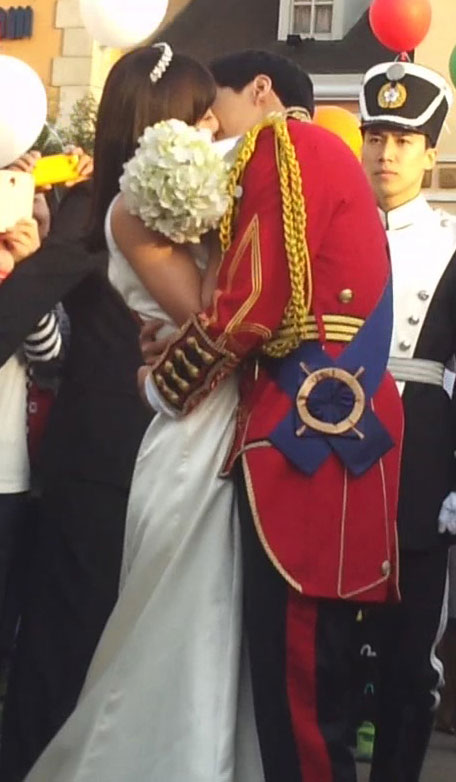 Episode 11 and 12 of The King 2 Hearts aired on April 25th and 26th of 2012 finally got rid of single digit viewership ratings, rose back to an average ratings of 10.5%, but still lost to the KBS's "The Equator Man" and SBS's "Rooftop Prince" which compete at the same time slot.