Lee Seung Gi selected Ha Ji Won as his ideal type.
In the MBC variety show "Section TV Entertainment Show" aired on May 20th, 2012, Lee Seung Gi said, "My dream lover changed to senior Ha Ji Won," attracting attention.
Before the start of TV series "The King 2 Hearts", Lee Seung Gi expressed that a foolish beauty was closer to his ideal type.
But now, he said, "Senior Ha Ji Won is my real dream lover. After cooperating, I completely fall into her."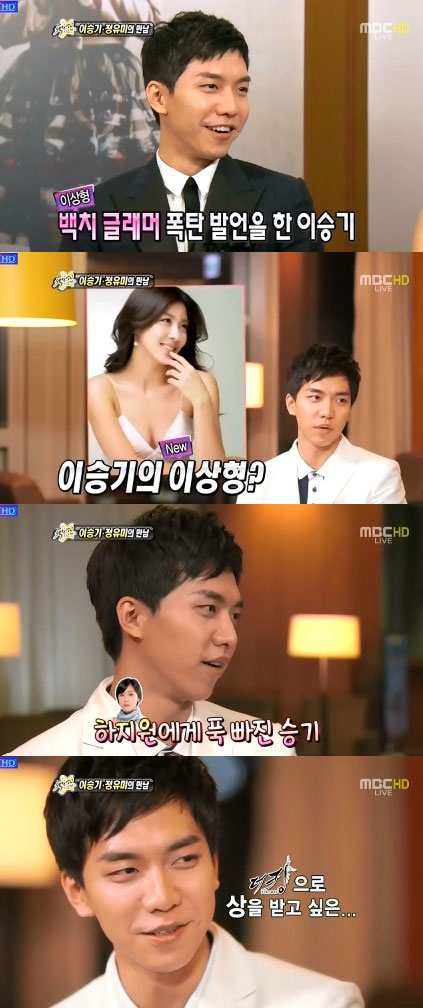 At the same time, regarding the fact that he was sweeping the newcomer awards and couple awards, Lee Seung Gi said, "Currently starring in the drama, so I hope to there is good thing at the year end through the drama," his inner thoughts aroused a round of laughter.
via Nate