Has been saying that the acting is good, is good, and now the acting has been to the extent that makes people trembles with fear. That's singer and actor Lee Seung Gi.
Lee Seung Gi is currently starring in the MBC drama 'The King 2 Hearts', playing the role of Lee Jae Ha, a naive South Korean prince who become a perfect king after the death of brother Lee Jae Kang. As he is a prince, he is a sad character who does not have friends since childhood, and uses naughty expressions and tones to hide his inner hearts. But it's not a role with just single characteristic, it involves complex acting such as restraining naughtiness to show charisma, or suddenly turning into cold expression despite laughing a second ago.
The 20 odd years old young actor who also debuted as a singer is difficult to grasp the complexity of the role, but from the first episode, Lee Seung Gi free-flowing natural acting has been critically acclaimed. It's hard to image Lee Jae Ha who isnot played by Lee Seung Gi, who shines among senior actors of Yoon Yeo Jung, Ha Ji Won, Yoon Je Moon and others.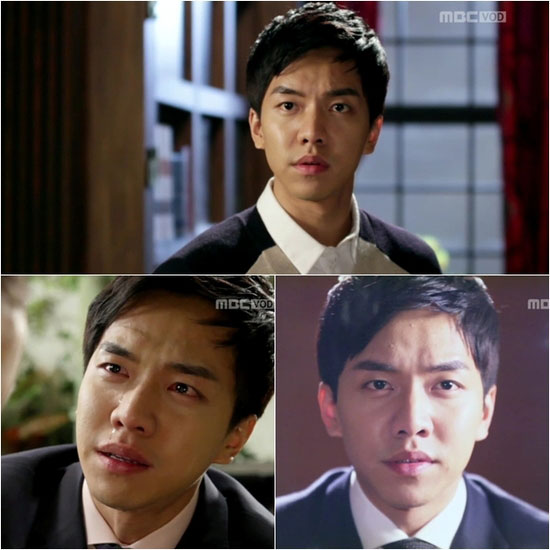 Lee Seung Gi's performance in episode 13 aired on May 2nd, 2012 is even more dazzling. On the day's broadcast, Lee Seung Gi successfully forces the head of multinational military holding company Club M, Kim Bong Gu, who threatens the Royal Family and peace of Korean Peninsula to surface. Bong Gu who has been secretly bribing countries around the world with huge financial powers falls into the trick of Jae He to reveal himself.
With the conflict between Jae Ha and Bong Gu gradually become apparent, Lee Seung Gi's strength is brought into further play. In the acting skill duel with evil force Bong Gu who played by Yoon Je Moon, he doesn't show slight inferiority, fully demonstrating his charisma, awing the viewers.
As such, the texts that boast about the acting of Lee Seung Gi appeared in various websites. Viewers said, "Worried about it in the beginning because the role is too complex, looks like it's a wasted effort," "Now to look at acting of Lee Seung Gi is chilling," "The acting of Lee Seung Gi is really great," and more praises.
On the day's episode of "The King 2 Hearts", Jae Ha who is preparing to engage with Kang Hang Ah, participating in WOC together, and sister of Jae Ha, Jae Shin acts as the regent.