Lee Seung Gi was leaving behind tears on his last recording for Strong Hearts.
On the Strong Hearts broadcast on April 3rd, 2012, every single singers and artists belong to YG Entertainment appeared on the program, staging a YG special.
Lee Seung Ki said, "The memory when I first began to be the MC for the show is still remained fresh on my mind. At that time, I was worrying if I could do a good job. Unconsciously, it has been 3 years, it all thanks to Strong Hearts production team and all the guests who starred in the program."
He went on to say, "Very miss brother Kang Ho Dong who co-hosted the show together in the beginning. Very grateful to all people who gives me unwavering support and help when I host the show alone, including members of production team and fans, I'm leaving."
Lee Seung Gi co-hosted the variety show Strong Hearts with Kang Ho Dong beginning from 2009, but in 2011, Kang Ho Dong suddenly retired from entertainment circle, and thus Lee Seung Gi has been hosting Strong Hearts alone for about 5 months. In the end, for various reasons he withdrew from hosting the Strong Hearts.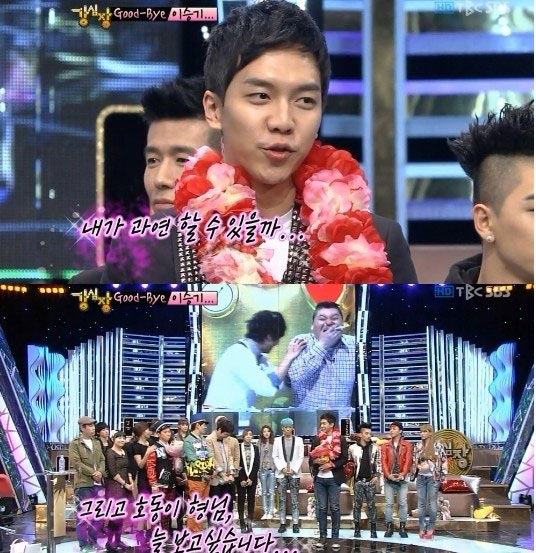 Lee Seung Gi talked about his exit from Strong Hearts, "After the quitting of senior Kang Ho Dong, I feel that my strength in hosting the show alone is still not sufficient, a lot of anguish, but because of a variety of reasons, I delayed the exit from the show. I feel that I still have a lot to learn about entertainment variety. A lot of people asked me if I decided to quit because of the filming of TV series The King 2 Hearts, I think can only say that the time is coincidental."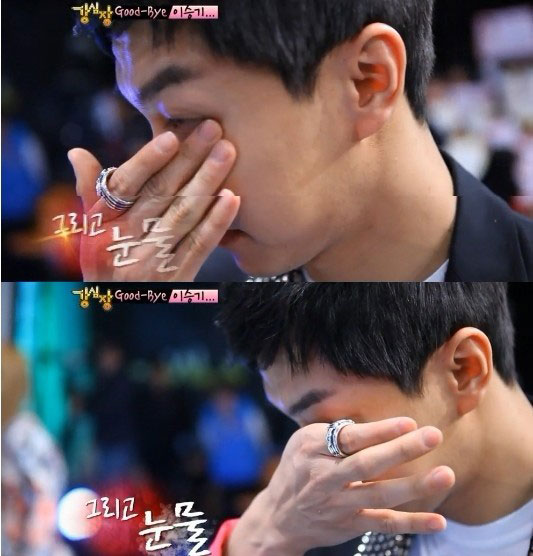 In addition, after the leaving of Lee Seung Gi, Strong Hearts is hosted by Lee Dong Wook and Shin Dong-yeop.