On April 23rd, 2012, South Korean MBC TV Wednesday and Thursday drama series "The King 2 Hearts" published the funny NG scenes of the actors in the drama.
In one of the scene, Lee Sung Min who plays the role of Lee Jae Kang is shocked and at a loss after seeing Jae Ha (Lee Seung Gi) and Hang Ah (Ha Ji Won) who kiss in front of the fridge.
In this scene, Lee Sung Min is so shy like a girl been peeping on, provoking other actors and staff crews to laughter, and NG several times.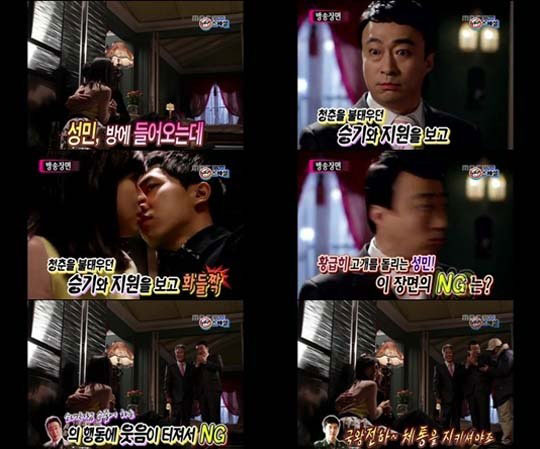 Watch the behind the scene video clip: